Intelligence – Interactive Maths Workshop | UK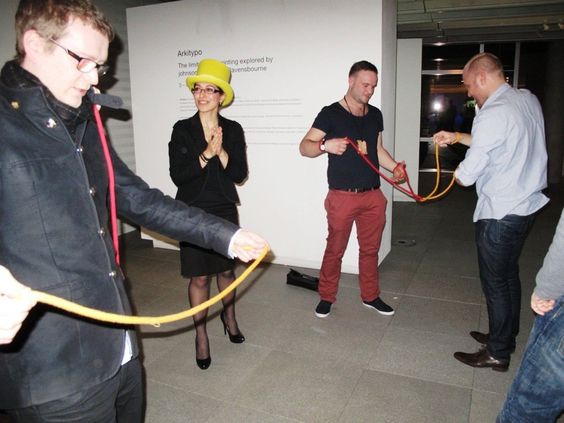 Intelligence provides maths based entertainment for business and corporate events. They are an alternative for audiences that want something different. The company came out of Maths Busking, an educational organisation founded in 2010 which promotes maths via street performance.
If you are looking for an interactive form of entertainment that will get your guests working together this is perfect. This is a unique form of entertainment that your guests will love. It encourages attendees to work together to solve the equations and fun questions, which is great for team building and enhancing working relationships
Options Include:
Cabaret package: a 30 – 45min performance to round off a dinner, lunch or drinks.
Reception package: A team of performers for walk about entertainment, mingling with reception guests and interacting with small groups.
Table to table package: For conference and event dinners, Intelligence will provide bursts of 10 –15min entertainment in between courses.
The geek package: For those who want more – they can provide indepth mathematical entertainment, relying on complex mathematical routines and giving in-depth explanations. This package can be combined with problem solving competitions and other team building challenges.
Standard Length of Performance:
The performers can move around a reception or table to table at dinner events. This would consist of 5 – 10 minute encounters over 2 – 3 hours (with breaks).
It can also include a cabaret or stage show which last for 20 minutes.
Testimonials:
"At Abrahams are about bringing people from the arts, science and business together to consider the commercial application of creativity. Intelligence's performance for us at the V&A was unquestionably one of the highlights of the series which began in 2005. Is it theatre or stand-up; hi-brow or lo-brow; serious or whimsical; mathematical or artistic? Uniquely, it is all of these things and more. Simply amazing."
- Abrahams
"The Penguin Pool, Arups global creative event series, is about celebrating and discussing great design. The events are designed to inform, inspire and entertain, which made Intelligence a perfect fit with the wider features of the night. The entertainment became a talking point for guests bringing them together to experience mathematical tricks that both entertained and perhaps taught guests a thing or two."
- Arup
Previous Clients Include:
Arup
At Abrahams
The Royal Society
Bloomsbury Festival
European Mathematical Society
The Big Bang Fair
Royal Holloway University of London
Cornwall Adult Education Service
Castle Primary School
University of Newcastle
Photos of Intelligence