Fifi le Bonbon – Comedy Character | UK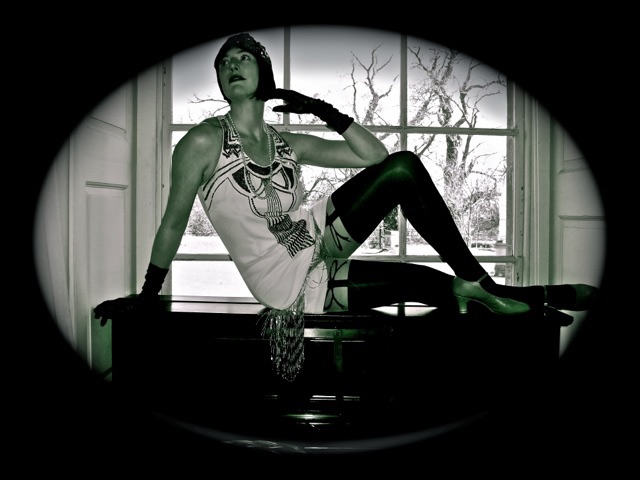 Simply one 'glorious gas!'  Step back in time , for a Dance experience to remember . Bring the Decadent, Rip Roaring  20's to Life . Fifi Le Bonbon's infectious energy gets everyone's tootsies- a – tapping. Whether you require a Vintage Dance performance or an engaging Charleston Dance class, Fifi delights with effortless effervescent style.
Dance classes can last up to 2 hrs, including a divine formation routine & or dance–off! Tailor made according to your individual requirements. Simple to learn Charleston dance steps: spiffing, authentic moves for guys & gals alike, including the famous windmill, Bees Knees, & wild steps of Josephine Baker. Join the spirit of jazz & swing.
Ritz & Razzle! Fifi is the perfect beguiling accompaniment to A Great Gatsby or vintage themed event, such as Speakeasy, Bugsy Malone, Gangsters and Molls etc. Her effervescence has captivated audiences at corporate events and team building, Private dinners, Hen & Stags, Weddings, Birthdays, Anniversaries, Charity Events, Company Christmas parties, Festivals and Street Carnival Flashmob. She has also choreographed Bride & Grooms first Dance.
Extraordinary fun Daaaalinks! The sky's the Limit.
Etiquette Class –  A must have, most amusing lesson on the dos and don'ts of the 20's Lady & Gent. Fifi Le Bonbon will take you through the basic code of Etiquette, including how one should dine and sup tea correctly. How to conduct oneself in the Boudoir! How to converse with the opposite sex, the Queen & one's servants! Learn how to correct one's Posture & deportment, & practice grandiose gesticulation, all essential for securing a place in high society!
Previous clients:
HMS President
Bristol Goldbrick House
Goodwood Vintage
Pineapple Dance Studio
Nuffield Place
Toad Hall
Alexandra Vintage
The Daffodil
Betty Blythes
The Pump Room,
SKETCH
Cadbury Court
Circomedia
National Weddings Magazine
Oxford old Fire Station
The Mayfair Grosvenor
Bunkfest
Testimonials
"Fifi, you were fabulous & played it to perfection & elevated the whole proceedings. Brava and Grazie!! Thank you."
Piers HMS President
"Fifi was superb & put in so much attention to detail, and we continued to practice our etiquette at our evening meal. Many thanks for making our day so special and memorable. Thank you, once again."
Hotel du Vin
"Fifi Le Bonbon was a highlight! I just wanted to say a big thank you, as we have some very chuffed clients!. Thanks for being part of such a fab 1920s dream team!"
Private Client
"Thank you so much for yesterday's hen do. Everyone, especially the bride-to-be had a fantastic time. The dance class was perfectly pitched and great fun. Fifi Le Bonbon was hilarious and we loved all the moves she taught us and it was topped off by showcasing our own dances. Needless to say, these 20's moves cropped up regularly when we went out later & will hopefully be a recurring theme at the wedding too! Many, many thanks for all you've done."
Private Client
Photos of Fifi le Bonbon