Creating Engaging & Inspiring Events!
WE CREATE
Our Event Management Division delivers event management services across London & the UK for a wide range of corporate and private clients. Our account managers provide an honest and creative service whilst appreciating timescales and budgets; delivering events that exceed expectations and will add value to our client's business.
We offer: Event Management | Entertainment Bookings | Event Crews
Why use an event management company?
WE DELIVER
Time – we save you valuable time
Money – we have strong negotiation powers with suppliers
Experience – all our event managers are experienced and friendly
Understanding – we get to know your business, event goals and requirements
Proactive – we offer unique ideas and themes that are not 'off-the-shelf' packages
Flexible – our event managers are flexible in their ideas & solutions
Dolce & Gabbana
"Julia was very professional and worked well with clients"
Ralph Lauren
"Everything went well over the weekend – all customers were very happy with the items that your artistes customized. Thank you to you and your team!"
Virgin Atlantic
Everything went really well and we had some brilliant Feedback.
Jon did a fantastic job…
Inspired Event Management
"Thank you for all your help at such ridiculously short notice – quite a miracle really that I managed to pull it off, but, it worked due to people such as yourselves who were happy to talk over Christmas"
Goosebump
"Please thank Mr. Motivator again for 2 fabulous events last weekend – the client is really happy with how everything went. Everything went to plan – and we were happy to fill the room up with lots of fitness enthusiasts, thank you!"
Corporate Events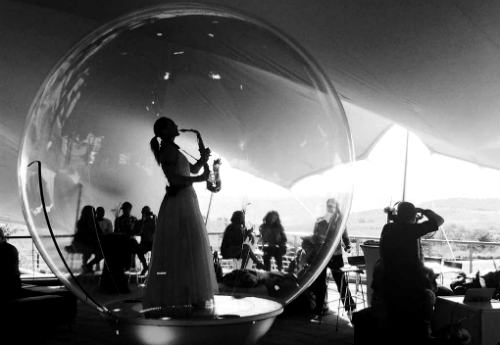 Event Management for:
• Sales kick-offs
• Awards Shows
• Gala Dinners
• Charity Fundraisers
• Fashion Show After-Parties

Tell us about your corporate event
Trade Events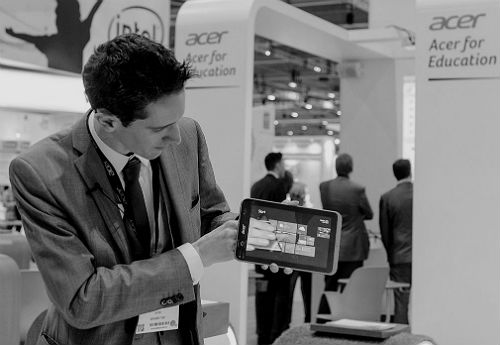 Event Management for:
• Conferences
• Exhibitions
• Trade Shows

Tell us about your trade event
Marketing Events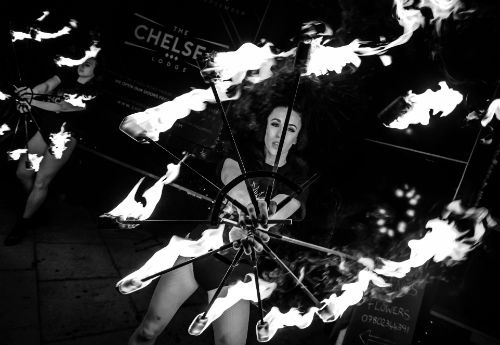 Event Management for:
• Product Launches
• Branding
• Brand Activation
• Experiential Marketing

Tell us about your marketing event
Private Events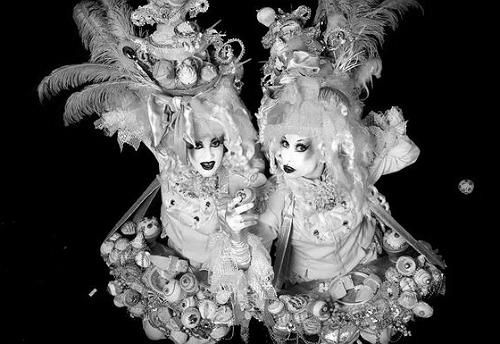 Event Management for:
• Private Parties
• Private Dinners
• Bar & Bat Mitzvahs
• Luxury Weddings & Civil Ceremonies

Tell us about your private event
"Where's my event?!" Need something bespoke?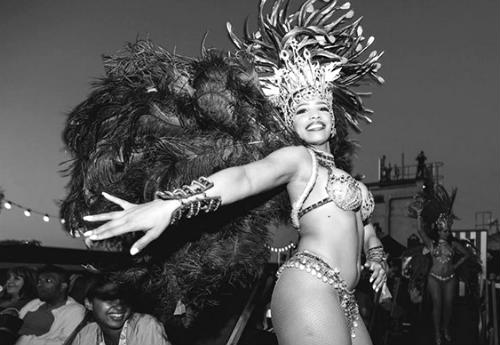 Don't see your type of event? With 17 years success in the events industry we have covered all types of events including…booking RuPaul's Drag Race Queen Jiggly Caliente to be the headline for Stenaline's LGBT ferry cruise around the coast of Norway, and booking Petr the Glass Harpist for a Royal themed evening at The Royal Palace of Bucharest…

Tell us about your bespoke event
Event Management Services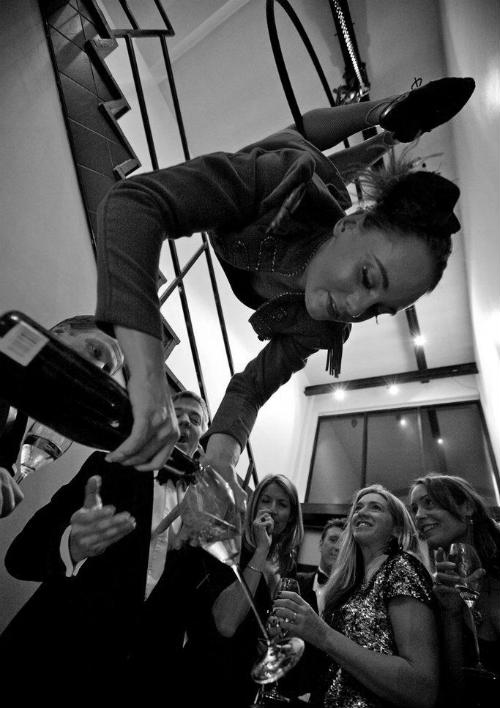 We provide Event Management Services across London & the UK:
* Event management
* Event planning
* Event organisation
* Entertainment bookings
* Food & drink bookings
* Venue finding
* Event design & styling
* 3D Projection Mapping
* Event Crews
* Bespoke staging: design & build
* Stage management & show calling
* AV, lighting & technical production
* Special Effects
* Video filming / streaming
* Hospitality & promo staff
* Graphic design
* Invitations and collateral

Tell us about your event
Event Management Checklist - Tips
Find below some tips on creating an Event Management checklist.
1. Define your event's goals and objectives:
Goals are usually specific and measurable – SMART goals are specific, measurable, attainable, realistic, and time-based. Objectives are the strategies and steps that you use to attain the goals you have set. By setting well-defined expectations, you make your event goals specific. DO try to use numbers/percentages to make your event's success measurable e.g.
Simply, do you wish your guests to have an utterly amazing experience?
How many people do you want to attend in person?
Do wish to make a profit? If so how much?
Do you want to increase attendance?
Do you want to increase registration?
Do you want to increase brand-awareness?
2. Calculate a rough budget for your event:
As a benchmark, consult budgets from past events
Fill in the holes with educated guesses
How much will tickets cost?
3. Select a date:
Choose a best date but also a plan B date
4. Choose your entertainment:
5. Choose a location, venue, and vendors:
What geographic area is best for your event?
How many people will be attending your event?
Does the venue have the infrastructure you need?
Do you need Wi-Fi?
Would you like to live stream?
Are there local vendors you can rely on?
6. If you wish to promote your event (pre- & post event):
Promote your event on your homepage and write blog posts
Utilise digital marketing like newsletters and social media
Distribute your event on online event calendars
Consider offering an early bird discount
Consider producing a promo video

Tell us about your event
STELLAR ENTERTAINMENT IDEAS
[supercarousel id=170741]
EXAMPLES OF OUR CREDENTIALS
Let's produce a slick event together!
<div id="mf_placeholder" <!-- [et_pb_line_break_holder] --> data-formurl="https://www.contrabandevents.com/forms/embed.php?id=13470" <!-- [et_pb_line_break_holder] --> data-formheight="1368" <!-- [et_pb_line_break_holder] --> data-paddingbottom="10"><!-- [et_pb_line_break_holder] --></div><!-- [et_pb_line_break_holder] --><script type="text/javascript" src="https://www.contrabandevents.com/forms/js/jquery.min.js"></script><!-- [et_pb_line_break_holder] --><script type="text/javascript" src="https://www.contrabandevents.com/forms/js/jquery.ba-postmessage.min.js"></script><!-- [et_pb_line_break_holder] --><script type="text/javascript" src="https://www.contrabandevents.com/forms/js/machform_loader.js"></script>
Telephone Number
+44 (0)208 8291140
Company Address
Contraband Entertainment,
Event Management Division,
47-50 Margaret Street,
London,
W1W 8SB,
UK