Hire / Book Artistic Entertainment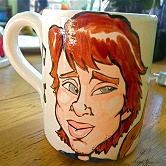 Live Digital Printing, utilising the best in latest digital printing technology.
Hire / Book Artistic Entertainment
Hire Artistic Entertainment for your corporate event. You can hire Silhouette artists, or book caricaturists. Book art entertainment such as calligraphy artists as part of your wedding entertainment or corporate entertainment. Our graffiti artists can create their work with just the help of scissors, paper and an idea. You can also hire origami artists. Our pavement artists are amazing. You can hire 3D pavement artists from Contraband. You can also book ice sculptures too. We can also provide sand sculpture artists, and for more interactive entertainment you can book virtual graffiti walls. If you would like to book live art entertainment then you can hire live painting shows and art installations for your corporate event.