CONTRABAND ENTERTAINMENT: AWARD-WINNING ENTERTAINMENT AGENCY
ENTERTAINMENT FOR CORPORATE EVENTS, PARTIES, WEDDINGS, FESTIVALS…
CHOOSE CONTRABAND ENTERTAINMENT AS YOUR ENTERTAINMENT BOOKING AGENCY
Corporate Entertainment Agency & Talent Booking Agency UK & International
Contraband Entertainment is a high-end Corporate Entertainment Agency & Talent Booking Agency based in London covering the UK and international events industry. We supply the very best entertainers & performers for all types of corporate entertainment events and parties, private celebrations, PR campaigns, marketing stunts and international events. With more than 4,000 entertainers to choose from we have plenty of party entertainment ideas & corporate entertainment ideas to make your special event truly unforgettable. It's our expertise, creativity & friendly approach which makes us the most sought-after entertainment booking agency in London, the UK & internationally.
Dolce & Gabbana
"Julia was very professional and worked well with clients"
Ralph Lauren
"Everything went well over the weekend – all customers were very happy with the items that your artistes customized. Thank you to you and your team!"
Virgin Atlantic
Everything went really well and we had some brilliant Feedback.
Jon did a fantastic job…
Inspired Event Management
"Thank you for all your help at such ridiculously short notice – quite a miracle really that I managed to pull it off, but, it worked due to people such as yourselves who were happy to talk over Christmas"
Goosebump
"Please thank Mr. Motivator again for 2 fabulous events last weekend – the client is really happy with how everything went. Everything went to plan – and we were happy to fill the room up with lots of fitness enthusiasts, thank you!"
SOME OF OUR FAVOURITE ENTERTAINERS…
YOUR EVENT PLANNING JOURNEY STARTS HERE
INTERNATIONAL ENTERTAINMENT AGENCY
International Entertainers & Bookings
We don't just provide entertainment for UK clients, we also offer entertainment for events throughout the world. Contraband Entertainment has supplied entertainment globally, for example: Austria, Bahrain, Bangladesh, Belgium, China, Czech Republic, Cyprus, Egypt, France, Germany, Greece, Hong Kong, India, Iraq, Italy, Jamaica, Kenya, Lebanon, Malta, Monaco, Morocco, Netherlands, Nigeria, Pakistan, Portugal, Romania, Russia, South Africa, Spain, Sri Lanka, The Seychelles, Turkey, Qatar, UAE, USA…
Check out roster of bespoke International Entertainment Acts and our international famous acts. We really do ensure clients get exactly what they need for their international event, in a practical and cost efficient manner.
CONTRABAND'S EVENT MANAGEMENT SERVICES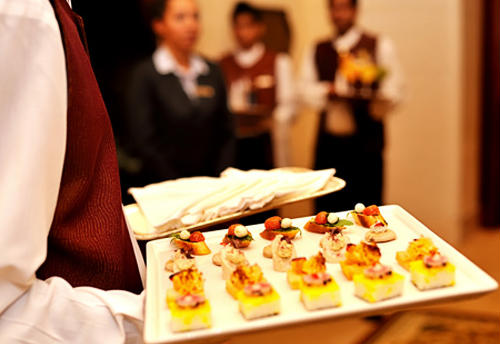 Event Management Services
Our Event Management Division delivers event management services across London & the UK for a wide range of corporate and private clients. Our account managers provide an honest and creative service for corporate events, private parties… whilst appreciating timescales and budgets; delivering events that exceed expectations and will add value to our client's business.
We offer: Event Management | Entertainment Bookings | Celebrity Bookings
Why use an event management company?
Anyone can plan an event, but employing an experienced agency event manager can make your event really stand out. Event managers have to think creatively and aim to get the most out of the event's budget.
WHY USE AN ENTERTAINMENT AGENCY?
Because…
We are Contraband Entertainment, an international entertainment agency born from knowledge and experience that provides some of the finest acts and entertainers for all kinds of events, from private parties to big corporate parties. We are the booking agent for some of the most famous entertainers in the entertainment industry right now. Looking to add a rock and roll vibe to your event? Hooked on the latest episode of Love Island? We have a great range of entertainers for every genre, from AC/DC and Foo Fighters to an array of UK Reality stars. We are an entertainment agency who cares about our clients, and has the capacity to ensure you have your pick of the best entertainers from across the globe.
GET INSPIRED!
Newsletters spam! Ours don't! Sign-up for our fortnightly newsletters to keep up-to-date with our newest entertainers added to our ever growing roster & our creative event-themed ideas.
Don't Worry:
Your information will only be used to subscribe you to our slick newsletters and reply to your enquiries. We will never sell your information to any third parties and YOU can unsubscribe at any time.
At Contraband Entertainment we have the skills and knowledge to provide you with the service you need. Our dedicated team is here to make your life a easier; you can always rely on us to deliver amazing and dependable entertainers for your special event.
We are a friendly and outgoing team that is always ready to delve into our experienced minds and produce creative solutions for our clients. We welcome every challenge, ready to find the perfect entertainers to suit everything from the wonderful to the wild, the dazzling to the demure; we know that every event is unique and will always try our best to ensure our clients are happy. About Contraband Events: We are an award-winning entertainment agency based in London, that is here to offer a personable and attentive experience to make your event, any where in the world, a true success.
Check out some of our favourite entertainment showcase showreels who can book and make your event specially memorable.