CONTRABAND ENTERTAINMENT: AWARD-WINNING ENTERTAINMENT AGENCY
ENTERTAINMENT FOR CORPORATE EVENTS, PARTIES, WEDDINGS, FESTIVALS…
CHOOSE CONTRABAND ENTERTAINMENT AS YOUR ENTERTAINMENT BOOKING AGENCY
Corporate Entertainment Agency & Talent Booking Agency UK & International
Contraband Entertainment is a high-end Corporate Entertainment Agency & Talent Booking Agency based in London covering the UK and international events industry. We supply the very best entertainers & performers for all types of corporate entertainment events and parties, private celebrations, PR campaigns, marketing stunts and international events. With more than 4,000 entertainers to choose from we have plenty of party entertainment ideas & corporate entertainment ideas to make your special event truly unforgettable. It's our expertise, creativity & friendly approach which makes us the most sought-after entertainment booking agency in London, the UK & internationally.
Have you had to postpone your event due to coronavirus? We are here to help you put on the BEST, post Covid-19 rescheduled event.
Our Delighted Client's Feedback…
Dolce & Gabbana
"Julia was very professional and worked well with clients"
Ralph Lauren
"Everything went well over the weekend – all customers were very happy with the items that your artistes customized. Thank you to you and your team!"
Virgin Atlantic
Everything went really well and we had some brilliant Feedback.
Jon did a fantastic job…
Inspired Event Management
"Thank you for all your help at such ridiculously short notice – quite a miracle really that I managed to pull it off, but, it worked due to people such as yourselves who were happy to talk over Christmas"
Goosebump
"Please thank Mr. Motivator again for 2 fabulous events last weekend – the client is really happy with how everything went. Everything went to plan – and we were happy to fill the room up with lots of fitness enthusiasts, thank you!"
POPULAR ENTERTAINMENT CATEGORIES
SOME OF OUR FAVOURITE ENTERTAINERS…
INTERNATIONAL ENTERTAINMENT AGENCY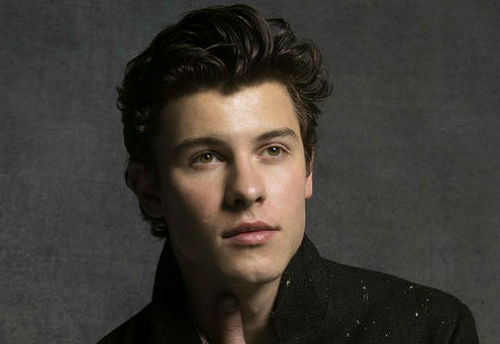 International Entertainers & Bookings
We don't just provide entertainment for UK clients, we also offer entertainment for events throughout the world. Contraband Entertainment has supplied entertainment globally, for example: Austria, Bahrain, Bangladesh, Belgium, China, Czech Republic, Cyprus, Egypt, France, Germany, Greece, Hong Kong, India, Iraq, Italy, Jamaica, Kenya, Lebanon, Malta, Monaco, Morocco, Netherlands, Nigeria, Pakistan, Portugal, Romania, Russia, South Africa, Spain, Sri Lanka, The Seychelles, Turkey, Qatar, UAE, USA…
Check out roster of bespoke International Entertainment Acts and our international famous acts. We really do ensure clients get exactly what they need for their international event, in a practical and cost efficient manner.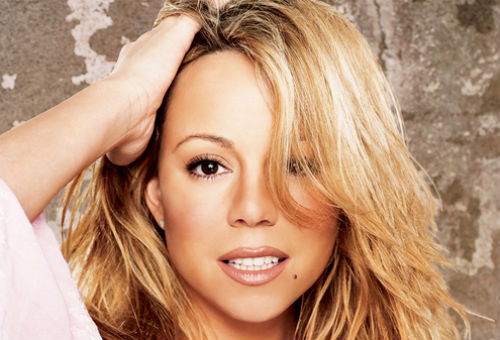 MORE OF OUR ENTERTAINMENT IDEAS…
Party Entertainment Ideas
CONTRABAND'S EVENT MANAGEMENT SERVICES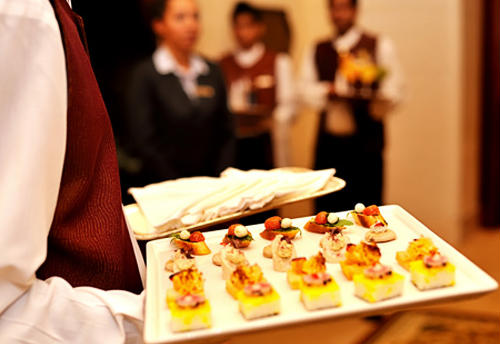 Event Management Services
Our Event Management Division delivers event management services across London & the UK for a wide range of corporate and private clients. Our account managers provide an honest and creative service for corporate events, private parties… whilst appreciating timescales and budgets; delivering events that exceed expectations and will add value to our client's business.
We offer: Event Management | Event Crews | Entertainment Bookings | Celebrity Bookings
Why use an event management company?
Anyone can plan an event, but employing an experienced agency event manager can make your event really stand out. Event managers have to think creatively and aim to get the most out of the event's budget.
Agency event managers are constantly striving to do their best so that they can get the best results for their clients. For agency event managers, every client and every event is an opportunity to push the boundary of creativity further than in the last event.
Moreover, event managers need to have a good reputation as a company; therefore, they want to be remembered for their ability to integrate imagination and originality into their events. Contraband has a diverse and unique roster of amazing entertainment and famous acts that will give your event the X-factor, allowing your event to stand out from others. We really do ensure clients get exactly what they need for their event, in a practical and cost efficient manner. Find out more about Contraband's Event Management Services or gives us a call on +44 (0)208 8291140.
WHY USE AN ENTERTAINMENT AGENCY?
Because…
We are Contraband Entertainment, an international entertainment agency born from knowledge and experience that provides some of the finest acts and entertainers for all kinds of events, from private parties to big corporate parties. We are the booking agent for some of the most famous entertainers in the entertainment industry right now. Looking to add a rock and roll vibe to your event? Hooked on the latest episode of Love Island? We have a great range of entertainers for every genre, from AC/DC and Foo Fighters to an array of UK Reality stars. We are an entertainment agency who cares about our clients, and has the capacity to ensure you have your pick of the best entertainers from across the globe.
Entertainment Booking Agency: Contraband is an entertainment booking agency dedicated to providing the best high-quality entertainers in London, the UK and across the world.
Corporate Entertainment covering London, UK & International
Planning a corporate event or a corporate conference? In addition to being an entertainment agency we are also corporate event specialists – we can provide corporate event ideas and corporate party theme ideas for a corporate event and book entertainment for corporate hospitality.
What are the benefits of corporate entertainment?
Corporate entertainment can be a powerful tool:
Employees
building team relationships
boosting staff motivation
improving staff morale
rewarding staff for targets met
Clients
strengthening existing client relationships
forging links with new/potential clients
Why Invest in Corporate Entertainment? 3 reasons!
Nurture relationships
Corporate entertainment creates a brilliant opportunity for you to demonstrate a side of your business and personality that clients and employees rarely see in a boardroom / office. By impressing both clients and staff you have the means to show them that you value them which makes them feel important and nurtures continued business and team work.
Stand out from your competitors
Got that extra mile – it is important to ensure your corporate event and entertainment appropriately outdoes your competition. Moreover, for your more most valued clients, it can demonstrate your particular knowledge and appreciation of them.
Memorability & brand awareness
The more high-quality and creative a corporate event is, the more likely it is that potential clients will remember your business over your competitors. This can boost your brand awareness and through word of mouth can help get your business get noticed by potential clients.
We understand the importance of good networking opportunities and making an impression on your clients, so we have an abundance of corporate entertainment ideas. We have some great corporate entertainers like walkabout entertainers and circus shows to thrill and entertain your guests, leaving them with nothing but good memories. Food and Drink entertainment is also available with various fun character waiters, food trucks and unique presentations such as human dressed champagne tables or LED roaming tables. Check out our helpful blog post on 3 Blunders of Corporate Entertainment a corporate event organiser should avoid.
Private Party Entertainment (London, UK & International)
We provide sensational party entertainment ideas & entertainers for any type of party or private event such as stag dos and hen parties. You request it, we can provide it. We also provide seasonal entertainment and spectacular themed party entertainment. You may be planning a summer festival and need some dynamic entertainers to get everyone up on their feet such as stilt walkers and bubble entertainers. For Christmas we have REAL Christmas reindeer & Santa Clauses, and many more, to give your event some brilliant festive spirit.
Wedding Entertainment (London, UK & International)
We offer amazing wedding entertainment ideas and entertainers to make your wedding a life-lasting, wonderful memory. Entertain your guests with our fabulous wedding entertainment – our wedding entertainer rooster includes celebrity Djs, live wedding music such as professional wedding bands, specialised classical wedding musicians and entertainers such caricaturists, for amusing wedding guests between proceedings.
Bespoke Entertainment (London, UK & International)
Fancy creating a unique event? Contraband Entertainment can offer an array of bespoke productions and other services such as comperes or acting troupes to produce an immersive and entertaining experience. We can provide you with entertainment suited to any theme you may have in mind, from Enchanted Forest to the Wild West. There is also a fantastic assortment of Children's Entertainers which will amaze and astound your little ones. Entertainers like Balloon Modellers, Magicians and Punch and Judy Shows that put on fun and vibrant entertainers.
Experiential Marketing Entertainment (London, UK & International)
If you want your company to stand out from the crowd, we have some amazing and unique event marketing and experiential marketing ideas and Christmas promotional entertainment ideas for you. Whether you're looking to implement an in store campaign or want to get a message out to pedestrians there are lots of ways to make sure your campaign will be a success. We have an excellent roster of entertainers to help you out, from pavement artists to flash mobs; there are some great ways to make a bold and eye-catching promotion to draw in crowds.
Booking Agency & Talent Agency (London, UK & International)
We have the most comprehensive little black book of entertainment in the business and are the booking agency for famous pop stars in the entertainment industry right now; such as UK Eurovision Song Contest Lucy Jones, DJ Norman Jay, Ralf Little and so many more.
International Entertainment Agency
Though based in London we are an international event entertainment specialist, undertaking bookings across the world, for example Europe, USA, Middle East & Asia! We also have entertainers from all around the world that can bring another exciting culture to your special event. So if you are an international visitor, please do check out tasters of our international entertainment rosters and contact us to discuss an international entertainment booking. For USA visitors – please check out our USA entertainment agency pages.
Entertainment Agencies in London & the UK – why choose us?
There are so many entertainment agencies in the UK. So why choose among all those entertainment agencies Contraband? Contraband Entertainment has over 17 years expertise in the entertainment booking sector and have booked highly enjoyable entertainment all over the UK and internationally. We are a dependable and friendly entertainment agency that will help you, every step of the way to make sure everything runs smoothly for your event to make your special event, truly outstanding.
Take a browse through our huge entertainment roster of more than 6,000 entertainers and find the best entertainment for your special event.
GET INSPIRED!
Newsletters spam! Ours don't! Sign-up for our fortnightly newsletters to keep up-to-date with our newest entertainers added to our ever growing roster & our creative event-themed ideas.
Don't Worry:
Your information will only be used to subscribe you to our slick newsletters and reply to your enquiries. We will never sell your information to any third parties and YOU can unsubscribe at any time.
At Contraband Entertainment we have the skills and knowledge to provide you with the service you need. Our dedicated team is here to make your life a easier; you can always rely on us to deliver amazing and dependable entertainers for your special event.
We are a friendly and outgoing team that is always ready to delve into our experienced minds and produce creative solutions for our clients. We welcome every challenge, ready to find the perfect entertainers to suit everything from the wonderful to the wild, the dazzling to the demure; we know that every event is unique and will always try our best to ensure our clients are happy. About Contraband Events: We are an award-winning entertainment agency based in London, that is here to offer a personable and attentive experience to make your event, any where in the world, a true success.
Check out some of our favourite entertainment showcase showreels who can book and make your event specially memorable.