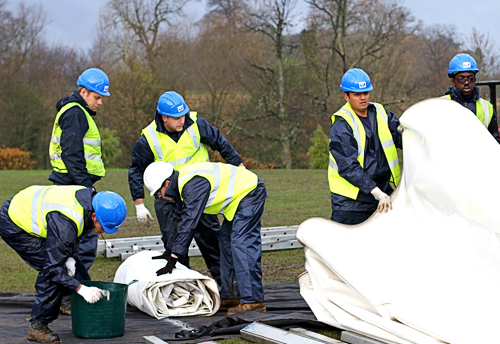 Contraband Crew (a leader in Event HROL – Human Resources, Operations and Logistics) has grown its client base from a handful of small organisations to working on virtually every major music and sporting experience in the UK and Europe, focused to help the events with professionals, skilled, personable event infrastructure and front of house staff across the board in London and nationally.
Contraband Event Crew will offer the highest customer service to our clients, providing dedicated event support where nothing is ever too much for us. Outstanding events depend on outstanding people. we offer a bespoke service to ensure any event amazes, every time.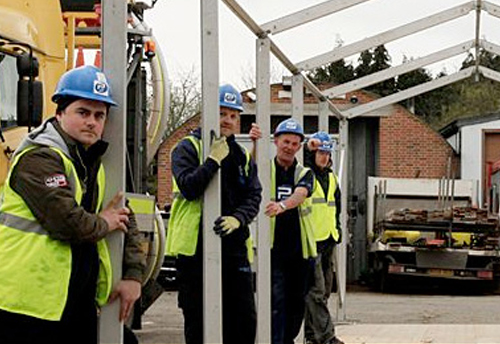 Need to hire experienced and affordable event crew in and around London or beyond? We are a London based event crew hire company providing skilled and reliable crew to the conference, exhibition, film & events industry. Contraband Crew offers a bespoke event crew service to ensure any event astounds and amazes, every time – we can tailor our event crews to any project or event.
With a team of over 1,200 experienced event staff and technical crew available at a moment's notice, we are proud to have worked alongside the top 5 Marquee and Temporary Structure companies globally amongst other, as well as support landmark events such as the 2012 London Olympics and the Queen's Diamond Jubilee.
We ensure clients get exactly what they need for their event, in a practical and cost efficient manner. Contact us today about hiring our event crew!
Why hire Contraband Event Crew?
Reliabilty
We've assembled a huge variety of structures at some of the most prestigious events throughout the UK and Europe. We assisted with the build of over 1 million square metres of structure in 2015 alone.
Skills
Our crew members are skilled, honest and well trained by our own in-house trainers. Our staff make a great first impression and are ready for any situation that might arise during the preparation for your event. And, we make sure the staff we provide have the right skills, attitude and image to match your brand. And remember, our crewing solutions are available not just in the UK but Worldwide too
International
We have a vast pool of staff to choose from as we are centrally based in London and have an extensive database. We also have a wealth of experience from abroad, with staff from New Zealand, Australia, South Africa and Eastern Europe.
Flexibility
24 hour service, 7 days a week, 365 days a year – we work like this to ensure we never let you down. We offer emergency staffing solutions (available within 2 hours of order) as well as long-term contracts.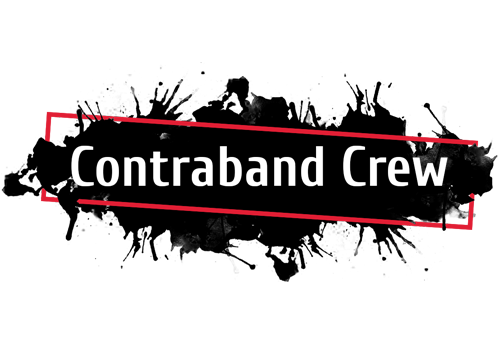 The company has not only grown in numbers, but is also offering additional services that put us leagues above other companies out there. We are now the leading industry providers and a fully serviced ONE STOP SHOP.
Full AV and Production Team hire
Fully serviced event management department
Full SIA security team hire – the best in the business
HUGE stock of marquees of all sizes for hire
3000+ talent and entertainment acts signed to Contraband
Call us today to hire our experienced and friendly event crew!
Looking for a event staff / technical event crew job? We are hiring event staff!
HIRE TECHNICAL EVENT CREW

Clients
Examples of some of our wonderful clients who have hired, our friendly event crew:
Air Tattoo
Ascot
Beaulieu Car Show
Blenheim Palace Festival of Flight
Cartier Polo Tournament
Cheltenham Races
Computer Associates
Cowes Yacht Haven
Decorex
Farnborough Air Show
Festival of Wales
Glastonbury
Glaxo Smith Kline
Global Gathering
Harrogate Toy Fair
Harry Potter
Henley Regatta
Homelands
Horse Guards Parade
International Judo Tournament
J Sainsbury's
London Boat Show
London Fashion Week
London Marathon
Lord Mayor's Show
Mean Fiddler
Metropolitan Regatta
Newbury Races
Notting Hill Carnival
Party in the Park
Proms in the Park
Reading Festival
RHS Chelsea Flower Show
Ross-on-Wye Country Show
SED
Showman's Show
Southampton Boat Show
Stella Artois Tennis Tournament
T in the Park
Tesco
University College Oxford
V Festival
Virgin
Vodafone
Warwickshire Royal Show
Wentworth Golf Tournament
WH Smith
Wimbledon Tennis Tournament
Venues
Examples of some of the prestigious venues, our event crew have been hired to work in:
Barclay's Tower
Billingsgate Fish Market
Blenheim Palace
Branshatch
Brighton Race Course
Buckingham Palace
Butlins
Chessington World of Adventures
Crystal Palace Fottball Club
Doncaster Race Course
Dorney Court
Excel Centre
Fulham Football Club
Goodwood
Gray's Inn
HAC
Hampton Court
Kew Gardens
Kingsway Christian Centre
Knebworth
Knellar Hall
Leavesden Film Studios
Legoland
London Business School
London Zoo
Millbrook Test Track
Natural History Museum
NEC
Olympia
Oval Cricket Ground
QE11 Centre
RAF Fairford
Royal Artillery Company
Royal Chelsea Hospital
Royal Holloway College
Silverstone
St. Paul's Cathedral
Sunnigdale Golf Club
Thorpe Park
Tower of London
Twickenham Rugby Club
Wembley Arena
Wentworth Golf Club
Windsor Race Course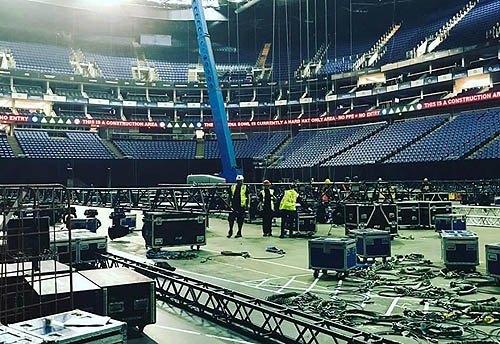 <h3 id=Hiring>Contraband Event Crew are hiring!</h3><!-- [et_pb_line_break_holder] -->All you have to do is:<!-- [et_pb_line_break_holder] --><ul><!-- [et_pb_line_break_holder] --><li>Fill in your details on our <a onclick="ga('send', 'event', 'Event Crew Hiring Form', 'Click', 'EC Hiring Form downloaded', '0');" href="https://www.contrabandevents.com/event-crew-hire/ec-registration-form/">Registration Form</a></li><!-- [et_pb_line_break_holder] --><li>Attach your most recent CV</li><!-- [et_pb_line_break_holder] --><li>And submit</li><!-- [et_pb_line_break_holder] --></ul><!-- [et_pb_line_break_holder] -->We will then be in touch with you, asap.