Entertainment expert Anthony Bollotta shares three mistakes to avoid when booking corporate entertainment for special events. Called upon by the University of San Diego to provide some professional advice for its continuing education students, Anthony Bollotta provided a brief insight into three all-too-common mistakes seen in corporate entertainment. And they are:
# MISTAKE 1: ENTERTAINMENT FOR ENTERTAINMENT'S SAKE:
The fact is within the scope of an corporate event, the entertainment should play a key role in supporting goals and objectives, rather than simply being booked for the sake of having it. I've seen this mistake made not only by those who may not know any better, but also by industry veterans. Every event is thrown with a specific goal or objective in mind. This is especially true with corporate events, which are often centred around a theme or aspirational ideal, but it is also true for social events. The simplest way to express this is through two examples:
A corporate networking event featuring a dance band: The fact is in most cases, the band will only drown out the conversations of those trying to network. So what, the band is the best in the city! That fact that no one can engage in conversation renders that band's credentials inconsequential because no one will truly be listening. Rather they'll be struggling to connect.
A general session opening featuring any old act: I just witnessed this at a general session for the events industry, and throughout the performance could think of only three words: "What a miss!" Within any general session are messages that the host needs to communicate to his/her audience. The entertainment, whether featured as a session-opener or any time throughout the session–should speak to those messages so as to emotionalise them for the audience. We have learned that as humans, our memories are all tied to our emotions. When we are able to emotionalise a message through performance, we're actually helping audience members remember it and, hopefully, put it into action when they return to the workplace. When we put any old act on the stage, we forego that opportunity.
#MISTAKE 2: SELECTING HEADLINE ENTERTAINMENT FOR A CORPORATE EVENT WITHOUT CONSIDERING DEMOGRAPHICS:
Huge mistake. Why? Well, for one thing, the cost. Booking a celebrity is anything but inexpensive, especially when considering the ancillary costs associated with the booking, over and above the artist's fee. And yet, it happens all of the time. And it happens at the top. I've witnessed it more than once. A CEO or senior planner will book a headline act that appeals to him or her without taking into consideration the demographics of the intended audience at large. The fact is even the most highly respected celebrity will not appeal to everyone, so it's especially important to book a headline act that has the best shot at appealing to the greatest majority of people in the audience.
Otherwise, when people begin conversing at their tables or, even worse, walk out in the middle of the set, you can bet the performance will be considered a flop. In the event arena, celebrities are booked for only a small number of viable purposes … among them, to give audience members an experience they couldn't get on their own, to raise awareness or funds, or to elevate the cache of a brand or event. If in booking the actual celeb, the CEO or planner selects the act he or she prefers, rather than one she or he knows the audience will enjoy, any intended result expected by booking the celebrity will not be met.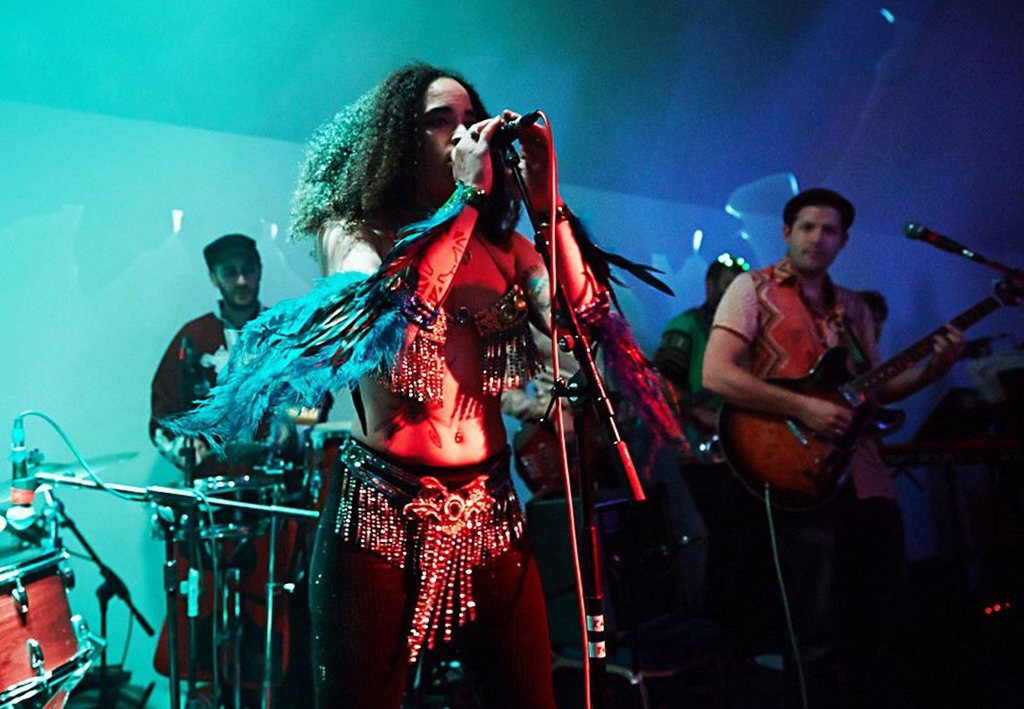 #MISTAKE 3: BOOKING A BAND SEEN AT A LOCAL CLUB:
This is not to say that those who play clubs or bars are not as talented as those who play events. In fact, this is not about talent at all. It's about professionalism, and understanding the nuances of events. You see, most people cannot distinguish between outstanding musicianship and average musicianship, especially within an event where the focus is not always necessarily on the musicians. But most people (especially planners) will notice when the band is late, when members of the band eat from the buffet or have a beverage from the bar, and, of course, what the band is wearing and their general appearance. The fact is, bands typically have much more freedom at clubs where perhaps they are not forced to hit the downbeat at a prescribed time or follow a dress code, and are paid relatively few dollars, as well as perhaps are encouraged to order drinks from the bar (sometimes as partial payment).
These freedoms do not exist within corporate events where the band is being presented as–even if not outwardly expressed–a representation of the company hosting the event. Within this scenario, the band is expected to be prompt, play the most appropriate selection of music given the audience demographic, look crisp and polished, and ultimately represent the hosting company in a positive manner. Bands that work corporate events learn to understand these values and thus follow them with every booking. They understand the need to put their own egos and needs aside in order to deliver on the needs of the corporate client, and that is what separates them from club bands. A entertainment agency always takes care to avoid these mistakes, focusing on the client and their needs is of the utmost importance.
We hope these tips have helped you avoid the three common mistakes when organising a corporate event. Check our our useful tips on hiring a singer for your next corporate event.