…Because it's Wednesday and we are back with The Weekly Dose. We are still in mourning with the end of Love Island, but finding ways to keep busy and get our fix (aka NOW AVAILABLE: BLAZIN SQUAD with MARCEL) See for yourself below what's hot this week, what's new this week, what's featured on our books, staff favourites and more!
It's that time again – sit back, relax and enjoy The Weekly Dose from Contraband International.
FROM LOVE ISLAND TO BLAZIN' SQUAD…
That's right – you remember them – the one, the only, the unforgettable BLAZIN' SQUAD! To refresh your memory, they were an extremely successful band with a total of 7 top 10 UK singles. They had a number 1 with their first single Crossroads which launched the band into a career consisting of 2 gold-selling albums, a 21 date sold out theatre tour nationwide, and an 11 date arena tour with the headline at a sold out Wembley arena – HUGE!
Band member Marcel's recent appearance on ITV's Love Island has catapulted him back into the limelight, and ensured that Blazin' Squad are once again on EVERYONE'S minds. Don't miss this opportunity and BOOK TODAY!
ATLAS FESTIVAL
Coming up on the 29th & 30th of July 2017 – this travel-based music and performance extravaganza is for those who desire a more personal and less commercial festival experience. The festival will be featuring world music, pop, rock, drum 'n' bass, indie, hip hop, rap, techno, r'n'b, dance, electronic, plus plenty more genres! Contraband has been fortunate enough to work with Atlas Festival and bring in a few great acts including GLC to ensure there is something for everyone!
…DON'T JUST TAKE OUR WORD FOR IT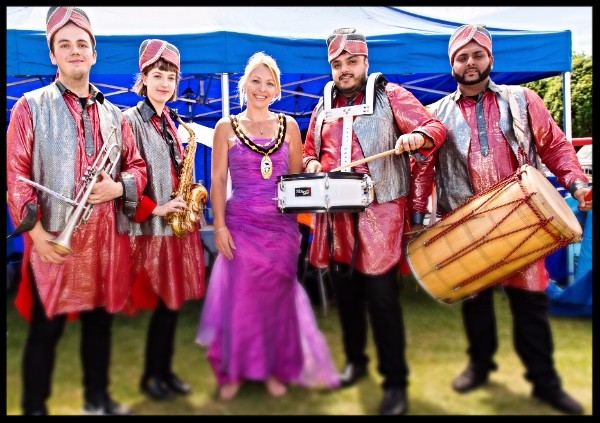 "The band were fantastic. We were really pleased to have had the opportunity to work with them and they were just perfect for the event."
Houghton Regis Town Council
Pictured: Dynamite Dholis
WHAT'S HOTTER THAN HOT? NEW ACTS…
Not sure what you are looking for? Check out WHAT'S HOT below for some of the latest and most popular acts.
THE FAVES…
of Alexander Held, Contraband's token American!
The token American, Alexander Held shares a couple of his FAVOURITE acts! When he's is not speaking in his dulcet American tones (HE'S LOUD) here at Contraband, Alexander can be found eating and taking photos of the food for Instagram (We know you ALL want to see it now – @mylifeinfood_aah).
ALL of our entertainment, performers, talent and acts are amazing, but we do have our favourites…
FEELING ADVENTUROUS? GO EXPLORE…
Contraband-ers love to explore, so why not join in? Select the categories below to begin your journey. We know you will definitely enjoy yourselves…