Animation Workshop – Team Building Workshop | UK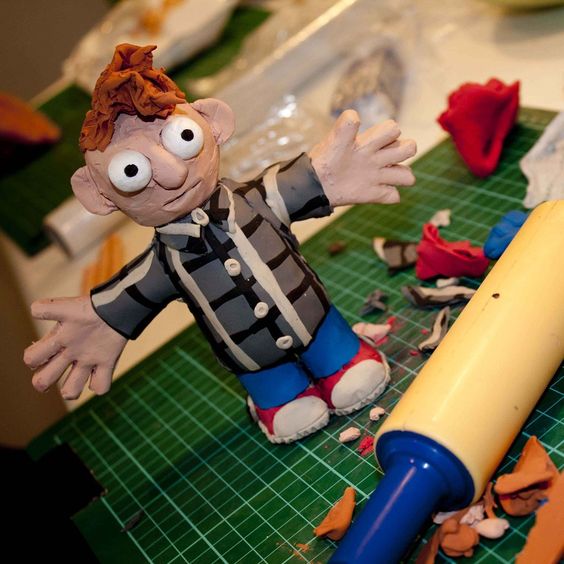 Working with groups of anything from 10 – 200 people, these animation team building workshops can help your team to create their own short animated film. The theme of the film can be either company related such as company values, a branded message, new product commercials, or can be light-hearted and fun such as recreating famous movie scenes, seasonal videos, music videos and celebrity inspired sketches.
Larger groups will be split into working teams of up to 10 delegates, and each team will get their own animation equipment and will make their own short film with a professional animator to guide them through the activity. The group create everything themselves, including all the models (using our base 'Mini-me' characters which they customise), props, sets and the animation itself.
Technical Specification:
A power supply and tables will be needed to run the workshop.
Standard Length of Performance:
The workshops can run from 2 hours up to a full day.
Testimonials:
"The feedback I've had from several people was that it was the best teambuilding event they had ever done, the praise for the event was extremely high. I always thought you couldn't please that many people but this seemed to have proved otherwise. I even got a couple of the spare models for people who couldn't attend and they seemed genuinely gutted they missed it."
– Elexon
"The event went very well and the team really enjoyed it. We are looking forward to the mini animations films coming through."
– Sage
"It was absolutely brilliant! It was also a relaxed, calm and friendly workshop environment."
– Zest Marketing
Previous Clients Include:
Mars
Exxon-Mobil
Sage
Jaguar-Land Rover
Bayer
Elexon
Canterbury City Council
Agency Republic
Red Letter Days
Lime Marketing and Advertising,
Zest Marketing
DDB Advertising
Hudson and Fuggle Design
Photos of Animation Workshop