Wine Tasting – Drink Entertainment | UK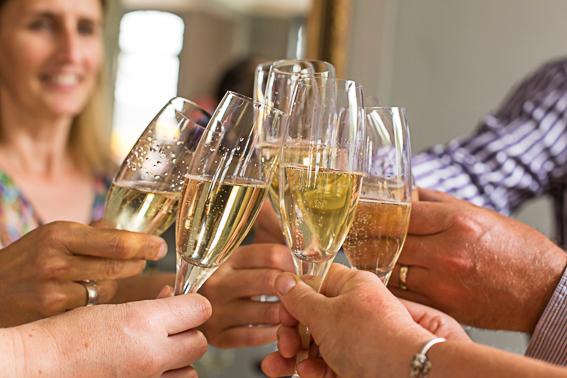 The wine tasting experience offer wine tastings for private parties and corporate entertainment in a range of formats tailored to suit the occasion. Corporate wine tastings let you have fun with colleagues and entertain clients while learning about wine.
Available Packages Include:
Wine Tasting Package with optional wine challenges
They will entertain you with a tasting of 6-8 wines from around the world.Combine with a series of wine challenges and quiz round to add to the fun.
Fine Wine Tasting Package with upgrade option
This tasting will impress VIP clients or senior executives who know their wine. You'll taste 7-8 top-quality wines including Champagne and if you wish to upgrade any wines we can recommend world-leading producers e.g. Chateau Margaux, Sassicaia, Krug (POA).
Network Wine Tasting – Long format
This walkabout wine tasting is ideal for building relationships with clients or as part of a conference, allowing delegates to network. In our long format we taste 2 wines as a group after reception drinks and then invite guests to visit themed tasting stations to taste wine at their leisure and participate in optional wine challenges. Works well for new office openings, conferences and client networking.
Network Wine Tasting – Short format
Our short format is ideal for post-conference networking where we provide reception drinks and present two wines to the group but do not set up tasting stations.
Interactive Wine Tasting Show or Fine Wine Auction
These interactive game shows are great for evening entertainment, combined with dinner with wine tasting challenges served between the courses. Choose from a menu of quiz rounds and challenges to set the right tone for your event. The Fine Wine Auction involves teams bidding for their favourite wine and fine wines to taste.
Team Building Wine Tasting
This format is ideal for off-site sales meetings or team away days with a combination of wine tasting and creative or practical tasks for teams to complete. Team tasks range from creating a new wine brand and advertising campaign to blending their own wine. The event culminates in presentations, judging and bubbly prize-giving.
Champagne and Fizz
If you are celebrating success with your team or clients treat them to a tasting dedicated to Champagne and sparkling wines. Once you've sampled the different styles try your hand at making Champagne cocktails! Team challenges and quiz are optional.
Beer Tasting with quiz
Our beer expert will guide you through a range of speciality beers including international styles and bottle-conditioned English ales. Combine with a fun pub-style quiz to test your newfound knowledge. We can also run as half beer, half wine tasting.
Standard Length of Activity: 2 hours but can be shortened to 1 - 1.5 hours if required.
Testimonials:
"The evening was a tremendous success - everybody had a great time. I thought you did a fine job - really hit the right note to get the evening going. Many thanks for everything."
- Private Client
"The team met our brief in delivering an event that was different, appealed across our range of potential guests and required minimum admin from ourselves to concentrate on hosting our guests."
- Canada Life
"A big thank you for an outstanding wine tasting session last night. We all had a great, and educational time and I have had really positive feedback from the entire team."
- Corporate Gold
"Just wanted to say thank a BIG thank you to Chris and the team for putting on a brilliant event. It was a great success, everybody enjoyed themselves very much. We had a big turn out and we went through all the wine!"
- Private Client
"I would just like to thank you for a fantastic evening at Prism. The event was very professionally run and all our guests were impressed with the quality of the wines and the knowledge on them! I look forward to working with you again in the future."
- Bank of New York
"Just wanted to say thank a BIG thank you to Chris and the team for putting on a brilliant event. It was a great success and everybody enjoyed themselves very much. We had a big turn out and we went through all the wine!
- Logicalis
"An outstanding job in entertaining us with their interactive wine tasting show. Our main objective was to have fun - our umpires dont get together very often but when they do we want to ensure they have a good time. Chris and Paul were brilliant at keeping us entertained through the course of the evening."
- England & Wales Cricket Board
Previous Clients Include:
Logicalis
Bank of New York
Canada Life
Corporate Gold
England and Wales Cricket Board
AAH Pharmaceuticals
AXA
Ernst and Young
Unilever
China Telecom
Royal Mail
Deloitte
Barclays
Fujitsu
GlaxoSmithKlein
Schering-Plough
Dyson
eBay
Microsoft
London Business School
Lloyds TSB
Tesco
Topshop
Photos of Wine Tasting