Lantern Making Workshops – Arts & Crafts | UK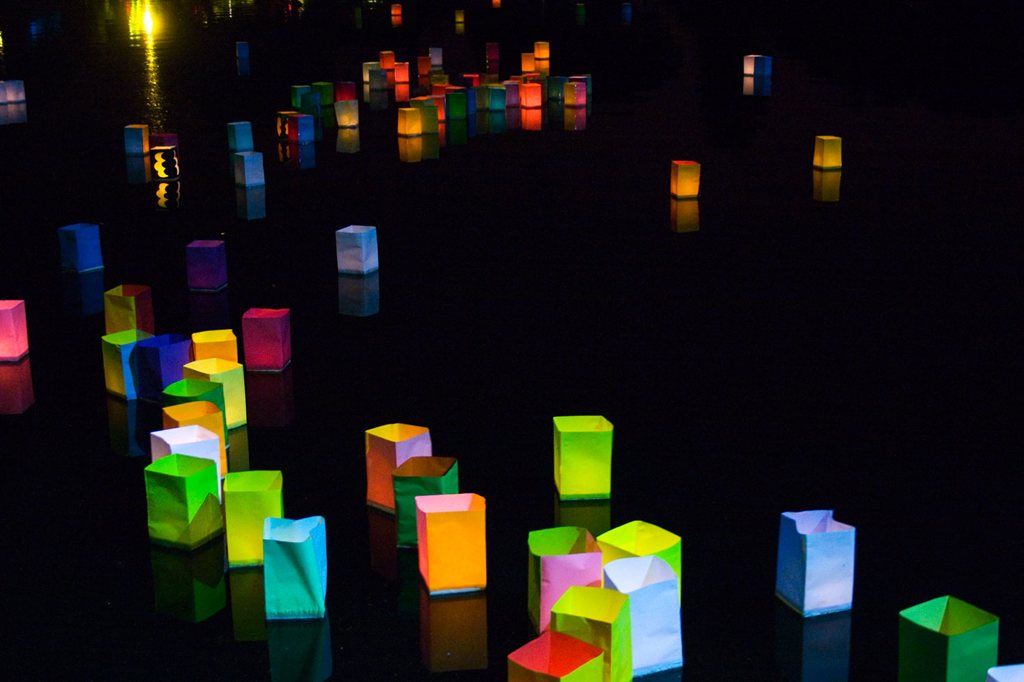 Festive paper lantern making is absolutely perfect as entertainment for children at a wedding. Once the lanterns have been made and the night draws in, everyone can come outside for everyone to watch them take off! Lantern making is also great for an oriental Christmas theme. Once you learn how to make one, you can make hundreds of lanterns can be taken home and lit as alternative Christmas lights!
Standard Length of Performance:
The standard length of the lantern workshop is usually 3 hours.
Testimonials:
"We had a fantastic day on Saturday and I simply cant recommend U.C highly enough, their friendliness and professionalism is second to none, we had extremely changeable weather conditions but they persevered with such a positive attitude, they are a pleasure to work with and I will hope to do so again in the near future."
- Daisy Entertainment
"It takes exceptional talent to create real art with complete strangers."
- British Telecom Summer Garden
"We were really lucky to get this prestigious and talented company. Thank you for producing the stunning huge artworks for our People's Park."
- Ballymena Borough Council
"By taking street art seriously you have given it credibility."
- Walker Art Gallery
"Fantastic work."
- Manchester International Arts
"I just wanted to write and say how grateful I am to both of you for providing such superb quality events. Everyone commented on how much they enjoyed taking part, there are lots of comments and images that will stay in my mind for a long time to come. Thank you so much for bringing such a valuable experience to Bridgnorth. I would have no hesitation in booking you for future events and will most definitely be in touch! THANK YOU, YOU LOVELY PEOPLE!"
- Bridgnorth Council
"U.C. were brilliant, very easy to work with and extremely professional, it was a very successful event with lots of happy children and families enjoying themselves, I will hope to use U.C. again very soon."
- Daisy Entertainment and Event Management
"It was a pleasure for us to work with Cathrine and Phlip, they did a great job. I didn't have any chance to thank to them so I'd appraciate if you can share it with them too. I hope we will have chance to work with you and with them again."
- Image PR
Previous Clients Include:
Newcastle Brown Ale
Fastway
European Car Free Day
British Telecom
International Festival of Street Art
Healthy People, Healthy Planet
Mr Wimpy
Asda
Liverpool European Capital of Culture
Lantern Making Workshops is a lantern making  workshop in Liverpool, perfect for workshop entertainment, birthday party entertainment, bar mitzvah entertainment, wedding entertainment, school fayre entertainment, school fete entertainment, charity ball entertainment, christmas party entertainment, team building entertainment.
Photos of Lantern Making Workshops
Book Lantern Making Workshops
Want to book a performer, or just find out more? Give us a call on +44 (0)208 8291140 or use our online contact form via the button below.