Workshop Whiz – Circus Workshops | UK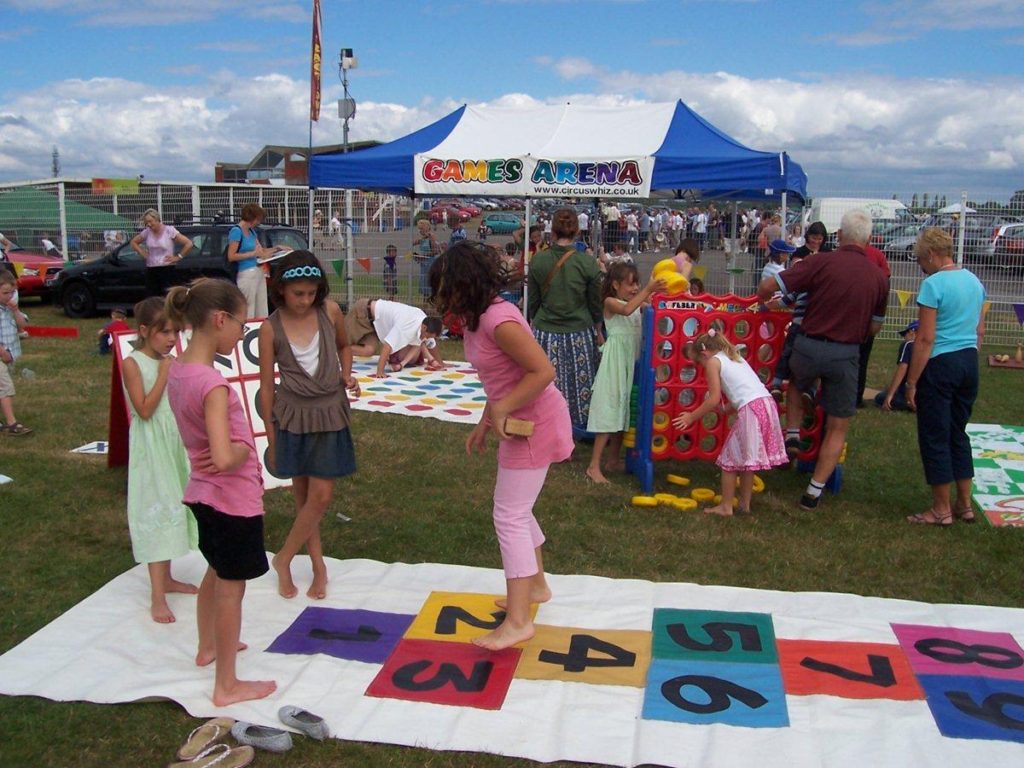 Workshop Whiz
The very best circus skills workshops tailored to all ages and all events. Set in a fun packed inflatable circus skills ring with two circus skills entertainers.
Learn the skills of juggling balls, clubs, diablos and devil sticks, spinning a plate or a western spinning rope, balancing on pedal-gos, cup and fun stilts.
Circus skills workshops can work exceptionally well at galas, company open days, shopping centres and promotional events and family fun day. They can also add an unusual act to black-tie dinners as a side-show, as part of a corporate team building activity or on the larger trade stand to keep clients there until a salesman is available. They work for groups from 3 to 300 and are sure to be successful in any setting to any audience. Your clients will find interactive skills workshops are entertaining and fun, in fact all the fun of the circus!
There is some evidence that juggling links the two sides of the brain so circus skills workshops can be educational as well aiding concentration and mathematical skills.
Technical Requirements: Required space is 25ft diameter and access to power with 1 x 13amp plug.
Standard Length of Workshop: The workshop operates for up to six continuous hours.
Testimonials:
"Thank you once again for all your enthusiasm and involvement this weekend – it was wonderful working with you again."
– De Putron
"I would like to thank you for entertaining so many people at The Show this year. "
– Essex Country Show
"The guys were fantastic. The children loved the activities and I was impressed by the professionalism and hard work from Workshop Whiz."
– Mercedes Benz
"Thank you for helping to make our Summer Fayre such a success. We have had lots of excellent feedback from people who came along praising the excellent attractions."
– Hearing Dogs for Deaf People
"Despite the grey clouds and the stormy outbursts I am sure you will agree that Playday was still a brilliant event, enjoyed by hundreds of children and their families. A huge thank you on behalf of the Events team for your involvement in the day and for the activities/entertainment that you provided to ensure that all the children had a good time. We look forward to working with you in the future.
– Private Client
"Thank you so much. We loved having Workshop Whiz back in Guernsey before the crowds of Liberation Day. Will let you know about theme and initial plans for 2011 Liberation Celebrations as soon as planning starts."
– Guernsey Event Company.
"See you next year!"
– Juvenile Diabetes Research Foundation
"I would just like to thank you for Sunday 27th September. The workshop was great and the kids absolutely loved it. We look forward to working with you in the future."
– Ascot Racecourse
"Thank you for arranging the circus skills workshop at Essex Country Show once again. We always get favourable comments from the public and whenever I passed the ring there was an enormous amount of interest."
– Essex Country Show
Previous Clients Include:
Girlguiding UK
Juvenile Diabetes Research Foundation
Brinkworth Show
Fordbridge Town Council
Elba Family Fun Day
Griffin Historical
Cancer Research UK
Guernsey Event Company
Devon County Show
Ascot Racecourse
Essex County Show
RAF Benevolent Fund
English Heritage
Kenilworth Castle
Westcountry Game Fair
Saffron Walden Round Table Carnival
Mercedez Benz
Kwik Fit
Hearing Dogs For Deaf People
East of England Country Show
Liverpool Culture Company
Black Country Living Museum
Monmouthshire Show
CLIC Sargeant
Photos of Workshop Whiz
Book Workshop Whiz
Want to book a performer, or just find out more? Give us a call on +44 (0)208 8291140 or use our online contact form via the button below.