Stacey Solomon | TV Star & Personality | UK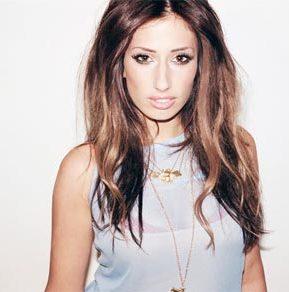 Stacey Solomon is available to book for a variety of events – we work in direct association with her representative as a booking agent for Stacey Solomon.
At just 21 years old, Stacey stole the nation's heart with her show stopping voice on The X Factor, coming in third and receiving the most public votes twice during the series. Just a year on and Stacey Solomon became Queen of the Jungle in I'm A Celebrity…Get Me Out Of Here!, becoming the biggest favourite to win with the bookies since the show began. With her bubbly personality and her sincerity, Stacey has stolen the title off Cheryl Cole and has been crowned the official Nation's Sweetheart.
Stacey was born on the 4th October 1989 in Dagenham, Essex and started singing almost immediately. Succeeding in everything she put her hand to, Stacey loved sport, playing games and performing in the school plays. Her talent was noticed by everyone who came into contact with her – she seemed destined to be a star.
Auditioning for the X-Factor that same year, Stacey Solomon stormed through the auditions wowing both the judges and the audience watching at home. She received four yes's from the judges with her beautiful rendition of What A Wonderful World and went on to finish third place behind Olly Murs and Joe McElderry. Stacey went on to perform in the X-Factor Live Tour around the UK and Ireland with the other X-Factor finalists.
At the end of 2010, Stacey entered the Australian jungle and showed the world just how beautiful she really is, inside and out. Taking part in the jungle tasks without complaint and never failing to smile, Stacey finished first place. When Stacey came out of the jungle, she forgot to pose for the cameras and ran straight for her little boy showing her sincerity and love for her family, over fame. Solomon's family threw her a big welcome home party when she got back from Australia!
Standard Length of Performance:
The length of performance depends on the client's requirements. Stacey Solomon can perform from 10 – 70 minutes.
Contact us today to book Stacey Solomon for your special event.
Photos of Stacey Solomon