Rylan Clark | Event Host | UK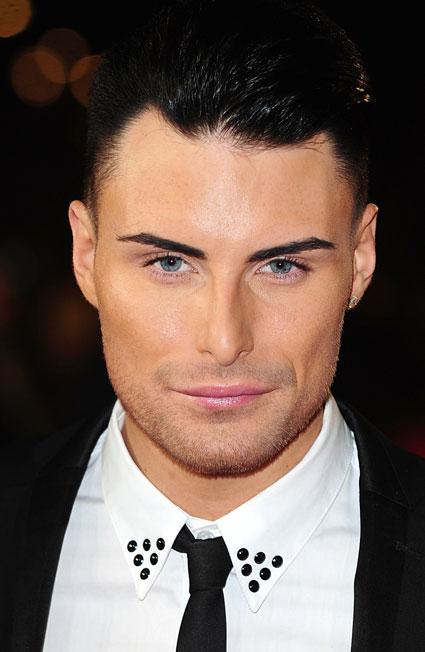 Rylan Clark is available to book for a variety of events – we work in direct association with his representative as a booking agent for Rylan Clark.
If you are looking for a quick-witted, hilarious TV Presenter, we couldn't recommend Rylan Clark enough. He has been all over our screens in the past couple of years. His first big TV appearance was on Katie Price's model search reality TV show "Signed by Katie Price". Rylan did well in the competition but didn't get to the final. He then auditioned for X Factor in 2012 and got all the way to the 8th week of the live finals, even after a bit of a rough start. Rylan Clark battled through the negative comments and press coverage to win the hearts of the nation. He has become more popular for his big personality, witty banter and his natural presenting skills, than for his singing. In October 2012, these qualities landed him a three month presenting role on This Morning.
Rylan is a born entertainer that will always create a fun and exciting atmosphere at any event he attends. This was proved when he won 2013's Celebrity Big Brother. This was a dream come true for Rylan, having watched the show religiously since it began over ten years ago. Rylan had applied to appear on the show before becoming famous, but finally entered the house as a 'celebrity' in 2013 after an astonishingly successful two years in the reality TV business. Rylan Clark will stop a nothing to entertain, through hard work and his infectious personality.
Contact us today if you would like Rylan Clark to be the highlight of your event! The most memorable moments are waiting and they could be yours today!
Testimonials:
"...The event went extremely well thank you and Rylan was fantastic!!! Perfect for this event and really did go down amazingly well with our teams, nothing was too much trouble for him and wouldn't hesitate to recommend.."
- TUI UK & Ireland (via Contraband)
Photos of Rylan Clark