Alpine Racer – Arcade Game | UK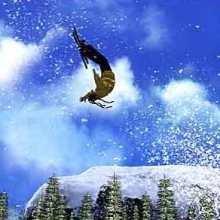 Alpine Racer
Feel the Adrenaline flow as you ski on some amazing downhill courses. You will never be able to ski like this in the real world. Through giant valleys, over the rooftops of a sleepy village, and past the check point to progress to the next level. 1 or 2 Player.
Width:127cm, Depth:226cm, Height:194cm.
Power:1000w.
Minimum access width: 127cm.
Access:
The game wheels on castors, we must be informed about any steps, stairs or lifts, short flights of stairs (1-10) can be negotiated with ramps. Longer flights are possible with a stair walker or with extra manpower. Games will go in most lifts however you must make us aware of lift dimensions. We can provide a drawing for you to fill in. The use of ramps and or extra manpower can incur a surcharge for delivery. These games are not designed for outdoor use, however they are suitable for marquees. We must be made aware if the games are to be moved on anything other than hard ground, we can provide boards to move them on soft ground.
Testimonials:
"The event was a huge success thank you. I can only compliment your supplier on a very smooth and trouble free service, I didn't actually see them but there were no problems at all and the machine was hugely popular. Thanks for all your help"
– Daisy Entertainment & Event Management
Photos of Alpine Racer