Double Basketball – Competitive Game | UK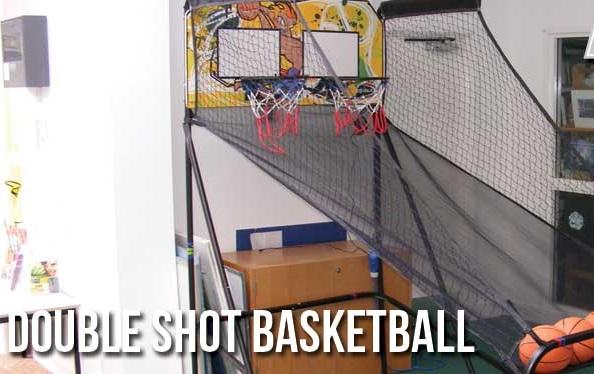 Double Basketball
Double shot basketball is a twin player basketball arcade game complete with automatic digital scoring and sound effects. This is a great form of corporate entertainment and will get your guests interacting with each other. The aim of the game is simple, the 2 players try to score as many baskets as they can in 60 seconds. All baskets are digitally counted and the digital timer keeps track of the time.
Technical Specification:
– Supplied complete with 3 mini basketballs.
– They stock 4 of these items allowing multiple units to be hired together.
– Indoor or marquee use only.
– Suitable for use by both children aged 6+ and adults.
– Max number of users is 2.
– Requires 13amp 240V power supply.
– Equipment dimensions 3'w X 7'd X 8'h.
– Operational area required 4'w X 10'd X 8'h.
Standard Length of Hire:
The game is usually hired out for 4 hours.
Photos of Double Basketball
Book Double Basketball
Want to book a performer, or just find out more? Give us a call on +44 (0)208 8291140 or use our online contact form via the button below.