Striker Pro – Arcade Game | UK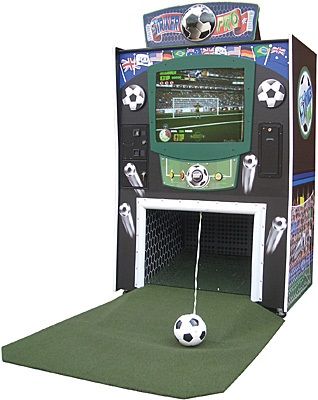 Striker Pro is that rare beast, an interactive football simulator that will have the whole family putting their skills to the test. On one of Striker Pros three levels of competition, players can choose the national team they want to represent on a 39-inch hi-resolution flat screen monitor.
Players must beat a top-flight goalkeeper from a series of increasingly demanding positions, including the tricky over-the-wall free-kick challenge using Striker Pros unique swerve feature. Innovative sensor technology and superior video technology record and play the action while exclusive instant replays show players most (and least) impressive attempts.
Technical Specification:
Width: 145cm
Depth: 240cm
Height: 206cm
Power: 800w
Min. Door Width: 90cm
Quantity: 1
Photos of Striker Pro