Robot Waiters – Waiter Characters | UK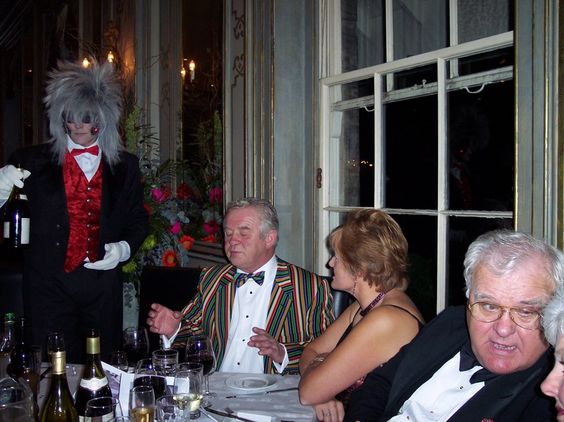 Robot Waiters are unique moving mannequins that move slow precise robotics synchronised with a servo motor effect with each movement.
Because of this unique sound effect, many people believe the Robot Waiters are real human like robots covered in rubber flesh.
Robot Waiters provide a unique attraction for exhibitions and conferences. They are also useful for themed events and usual festivities such as Christmas and Halloween. If a particular theme or costume is required, Robot Waiters can be tailored to most requirements.
The Robot Waiters are capable of serving food and drink to all guests at dinner functions. They are also now available with electronically luminous facial prosthetics.
A package presentation with Junior the robot as a meet and greet and the Robot Waiters to serve food and drink in the latter part of the performance is currently on offer.
Standard Length of Performance: 2 x 45 minute sets in the evening and 3 x 45 minute sets in the day.
Testimonials
"Both the Candy Cane girls and Robs robots went down a treat and they were all very nice people that were easy to work with – thank you for your help in booking them."
-Future Image
Photos of Robot Waiters