Various Walkabout Acts: The Glider – Germany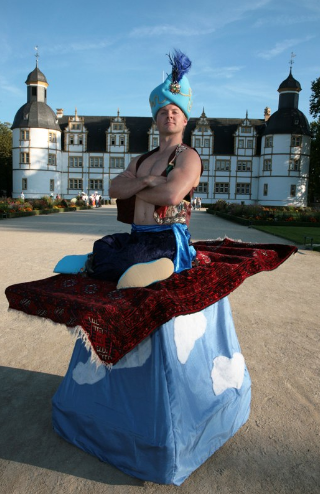 The Glider is based in Germany but can perform at events all over the globe. Gliding smoothly around any event at astonishing speeds, or even manoeuvring slowly and gracefully between your guests, it will make them wonder at the effortless floating movement of this fantastic performer. This striking act will have your guests in shock, fits of laughter and will really give them something to remember!
The Glider has lots of characters including Aladdin on a floating magic carpet, a Roman chariot, and a knight riding a dragon. The Glider can also be a waiter at your event.
Previous Clients Include:
GOP
Legoland
Vodaphone
Mercedes
Remia Fabriek
Emmapassage Shopping Centre
Sommernachtstraum am Tetradt
City Plaza Shopping Centre
Photos of The Glider