The Singing Stars – Singing Waiters | UK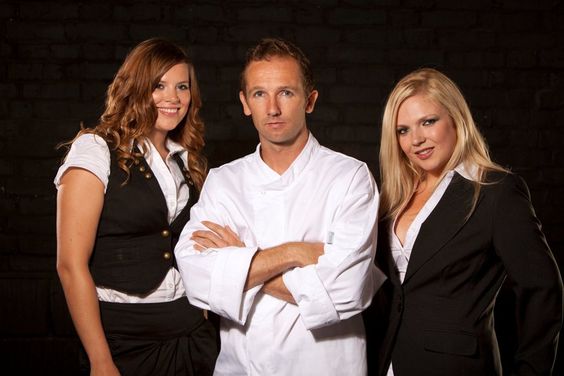 Do you long to find something different that will leave your guests stunned, shocked and amazed? Do you wish you could discover a new act that will entertain your guests in a dynamic and surprising fashion?
Look no further … Singing Stars is a revolutionary new modern impromptu act destined to make your event a success. Singing waiters and dancers with a modern twist!
When you book Singing Stars you are guaranteed three outstanding vocalists or dancers who will be hidden covertly within your event as waiters, chefs, guests or whatever you desire! Suddenly and without warning, they will burst into high impact and dynamic performance of modern music, inspiring your guests to be singing and dancing along to hits from Robbie Williams, Beyonce, Ricky Martin and Queen.
Your guests will be astounded, your clients in awe, the room in its entirety will be screaming for more!
You as the client can get as little or as much involved as you like with the design of your event. Choose a line-up and theme option from below, or just leave the hard work up to Singing Stars to design and tailor-make a package to suit your individual requirements.
Acts Available Include:
70's Disco:
Featuring hits such as I Will Survive, Night Fever and That's The Way I Like It (suitable for dancers line-up)
80's Pop:
Wham, Duran Duran and Madonna are just some of the artists featured within this theme (suitable for dancers line-up)
Modern Day Pop:
Something a bit different – the latest Christina track, a bit of Ricky Martin and some Robbie Williams is guaranteed to get your crowd going! (suitable for dancers line-up)
Rock:
Queen, Bon Jovi and Guns 'n' Roses will bring the house down at any event. This is the theme that really gets the guests to let their hair down! Head-banging aplenty for this crowd pleaser!
Options Available Include:
2 Male vocalists, 1 Female vocalist
2 Female Vocalists, 1 Male vocalist
3 Male vocalists
3 Female vocalists
1 Male or Female vocalist, 2 Female dancers
3 Female dancers
1 Male or Female Vocalist/Dancer
2 Male or Female Vocalists/Dancers
Standard Length of Performance: 20 minutes but could be planted in the event disguised as a guest or waiter etc for a lot longer. The standard time is 5 hours from set up to performance and the set up takes 2 hours.
Testimonials:
"Singing Stars were great to work with and feedback from them was that they had a lovely day. It was a great event for them to be a part of especially for Singing Stars, who were loved by the crowds."
-Jack Morton Worldwide
"A Fabulous night was had by all! I'll never forget the look on everyones faces! THANK YOU!"
– Private Client
"What a night! Our managing director was dancing on the table….at the age of 68!"
– Private Client
"Thank you so much for working so hard to meet our requirements! We'd highly recommend you to anyone!"
– Private Client
"What a fun take on the original singing waiters idea! As an event planner I will definitely be booking you time and time again!"
– Private Client
"What a fantastic and innovative idea…I'd highly recommend you to anyone looking for something truly spectacular for their event…"
– Private Client
"I have been, and will continue to rave about this act…I absolutely LOVED the show!"
– Private Client
"My favourite aspect of the whole evening was when our undercover 'guest' burst into song…the look on everyones face was priceless!"
– Private Client
"Outstanding Vocalists…"
– Private Client
"The guys were brilliant on Tuesday, and I had the added bonus of free labour courtesy of an extra event person! The opening was hilarious, improvisation was remarkable, and then the performance went down a storm. To get the whole room up and rocking was just the energiser we needed, and there were certainly tears of laughter when the 'boy band' was formed from random members of the audience. I now have a real headache what to come up with to better this next time."
– Private Client
"Yesterday morning went great thanks, the singers were really good and did a good job of adapting and fitting into a pretty unusual setting. The client was really happy and if they ask us to do anything like this again wed definitely come back to you. Thanks for all your help!"
– Karmarama Comms Ltd (via Contraband)
Photos of Singing Stars