Il Divo | Famous Singers | UK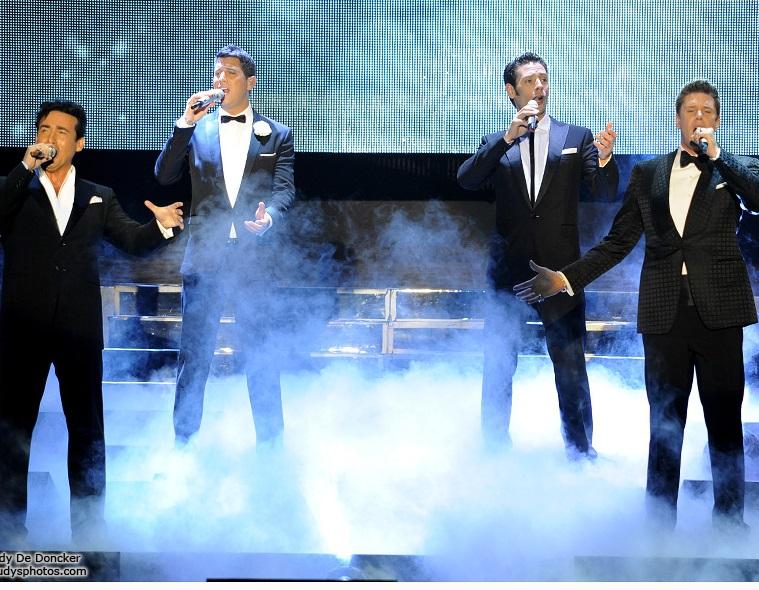 Il Divo
If you are looking for unforgettable entertainment, we are a booking agent for Il Divo, and can arrange for Il Divo to perform for your guests.
Il Divo were initially brought together by pop impresario Simon Cowell in 2004, following an extensive worldwide audition process. The virtuoso blending of operatic technique with romantic and popular song took the world by storm, with sales of over 22 million. Their first three albums, 'Il Divo', 'Ancora' and 'Siempre' scored 36 number 1 chart positions across 26 countries. But success was hard earned. The trick of Il Divo has been to make it look so easy. The public fell for these four handsome men, singing their hearts out, transforming some of the great songs of the popular canon with outstanding vocal skills. But behind the scenes it involved all consuming dedication and a relentless drive for perfection.
Il Divo can be booked to play at your private or corporate event through Contraband International. As a talent booking agent for Il Divo we can organise for him to perform at your event. To hire Il Divo call Contraband Events as we can make it happen. We are a booking agency for a huge selection of famous singers, and we can recommend the best artists for your special event.
Photos of Il Divo
Book Il Divo
Want to book a performer, or just find out more? Give us a call on +44 (0)208 8291140 or use our online contact form via the button below.