Enrique Iglesias – Singer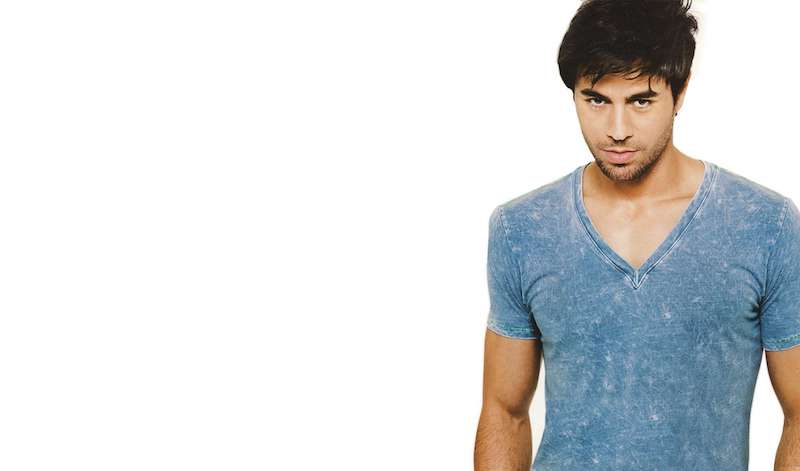 Book Enrique Iglesias for an vibrant and energetic show! As a booking agent for Enrique Iglesias we can book him to perform at your corporate event or private party. Enrique Iglesias can perform for you in Spanish and English.
Enrique Iglesias has sold nearly 40 million albums all over the world. He has seven gold and multi-platinum albums (three in English, four in Spanish), number one hits everywhere from America and Japan to South Africa and India (where he is the best-selling international artist of all time).
Born in Madrid in 1975, Enrique Iglesias grew up immersed in three cultures — Latin, European and American. His self-titled debut, recorded in Spanish, sold more than a million copies in its first three months (more than seven million to date). Now Iglesias has sold over 159 million records worldwide, making him one of the best-selling Spanish artists ever.
Amazingly Enrique Iglesias has won more than 200 awards including 36 Billboard Latin Music Awards and 23 Billboard Music Awards, 8 American Music Awards, 1 Grammy & 5 Latin Grammy, 10 World Music Awards, 6 MTV awards to many to mention and has been nominated over 465 times for various Awards.
One of the most exciting performers in the world, Enrique Iglesias is renowned for his charismatic live performance and for his ability to establish a rapport with his fans that makes his audience swoon", and keeps them "on their feet screaming and dancing" from first song to last.
Make your event unforgettable, book King of Latin Pop Enrique Iglesias to perform at your event! Contraband is the UK's top booking agent, with friendly, experienced account managers who guarantee you the best deal possible. Contact us today if you would like to book Enrique Iglesias to be the highlight of your event! We as your booking agent are more than happy to help you create the most memorable event with Enrique.
Photos of Enrique Iglesias
Book [INSERT ACT NAME]
Want to book a performer, or just find out more? Give us a call on +44 (0)208 8291140 or use our online contact form via the button below.