Aisha – Henna Artist | UK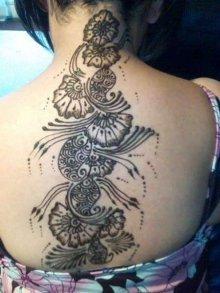 Aisha started doing henna at the age of 12, and enjoyed just doing basic designs on friends and at weddings. The last 3 years she has taken more and more time to study this ancient art and perfected her designs which has allowed her to become proficient in bridal henna.
Aisha finds it a very therapeutic art, and absolutely loves it! She finds it very rewarding to do henna for a client, as it feels like you have created something special just for that 1 person.
Aisha is also very good at explaining the history and facts behind henna and people are always amazed to learn all about it. She has provided henna art for many corporate and community events.
Testimonials:
"Aisha was brilliant, Jodie (Marsh) and the crew really liked her!"
- RDF Media
Previous Clients Include:
The Learning Trust
Ottoway Strategic Management
Haringey Council
Hackney Council
Metropolitan Police
Photos of Aisha