Cappella Group: The Sons of Pitches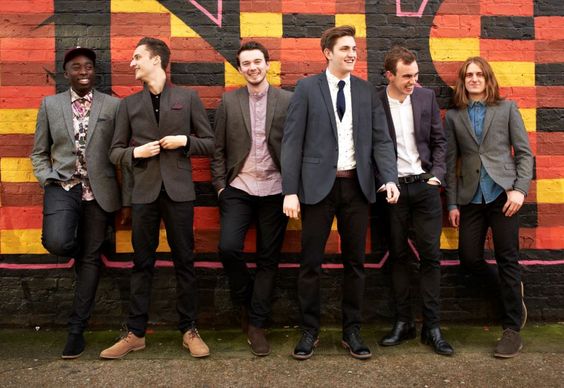 The Sons of Pitches is a multi-award winning British vocal group combining soaring solos, impeccable harmonies and sensational beatboxing to stunning effect.
With over one million YouTube hits and a growing international reputation, The Sons, as they are affectionately nicknamed, have "given a cappella a kick up the backside" (ThreeWeeks).
Since its foundation in 2010, The Sons have captivated audiences with highly creative vocal gymnastics and a programme of inventive pop covers, original numbers and entertaining improvised songs. The group perform at both public and private engagements with previous clients including Microsoft, Nokia and NFL.
The Sons of Pitches' debut EP, Not Too Shabby (2013), features the group's popular cover of Daft Punk's 'Get Lucky' as selected on the prestigious Voices Only compilation. 2015 will see the release of the group's greatly anticipated full-length album.
Alongside spectacular concert performances, The Sons of Pitches deliver hugely valuable vocal workshops. Future projects include the group collaborating with the Royal Opera House Learning and Participation department in a bold education initiative to inspire confidence in school pupils from primary to secondary level.
Recent highlights include tours across the UK, USA and Asia with headline performances at the NEC Birmingham, Vale Fest and the Hong Kong International A Cappella Festival together with a sell-out debut run at the Edinburgh Fringe Festival
Photos of The Sons Of Pitches