The Grinigogs – Historical Music | UK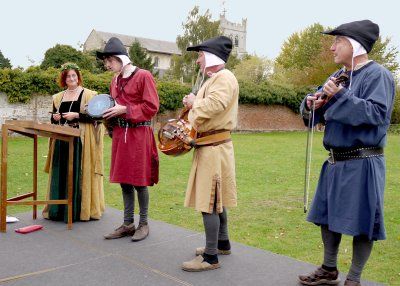 The Grinigogs specialise in the performance of Medieval, Tudor and Victorian music. Established in 1987 The Grinigogs have surprised, delighted and entertained audiences all over the world at corporate events, private parties and festivals. Playing exciting, uplifting and sensual music on a diverse range of instruments using a variety of medieval instruments like Hammer Dulcimer, Hurdy-Gurdy, Bagpipes, Shawms, Percussion, Violin and Cittern – they can perform as soloists, as a duo or as a band with up to seven virtuoso musicians.
The Grinigogs also offer medieval story-tellers, jesters, jugglers, magicians, stilt-walkers and fortune tellers to add theatricality and spectacle to any event.
The Grinigogs work from a fixed spot or as strolling players and can perform acoustically or with amplification. They can play for a quiet listening audience background music or for dancing.
Photos of The Grinigogs