Strung – Acoustic String Musicians | UK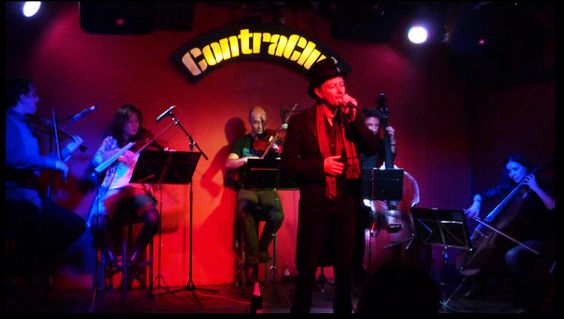 Strung are a talented group comprising of one vocalist, two violins, viola, cello and double bass. Their vocalist came up with the idea of reworking a collection of rock classics for string quartet, double bass and voice and since then Strung have travelled all over the world entertaining audiences of all kinds.
The group performs adapted versions of popular songs by Led Zepplin, Eurythmics, Jimi Hendrix, Peter Gabriel, AC/DC, The Beatles, REM, Ray Charles, Pink Floyd, Sting, The Who and more!
Who said these rock, pop and soul classics could only be played with guitars, keyboards and drums? The instruments may be classical but Strung rocks!
Length of Performance:
90 minutes (adaptable)
Previous Clients Include:
The Contra Club
La Boca de Lobo
Subiaco Sunset In The Park Series
Shell Oil Company
Claremont Yacht Club
Bartok Club
Photos of Strung