Richard – Vocalist & Musician | UK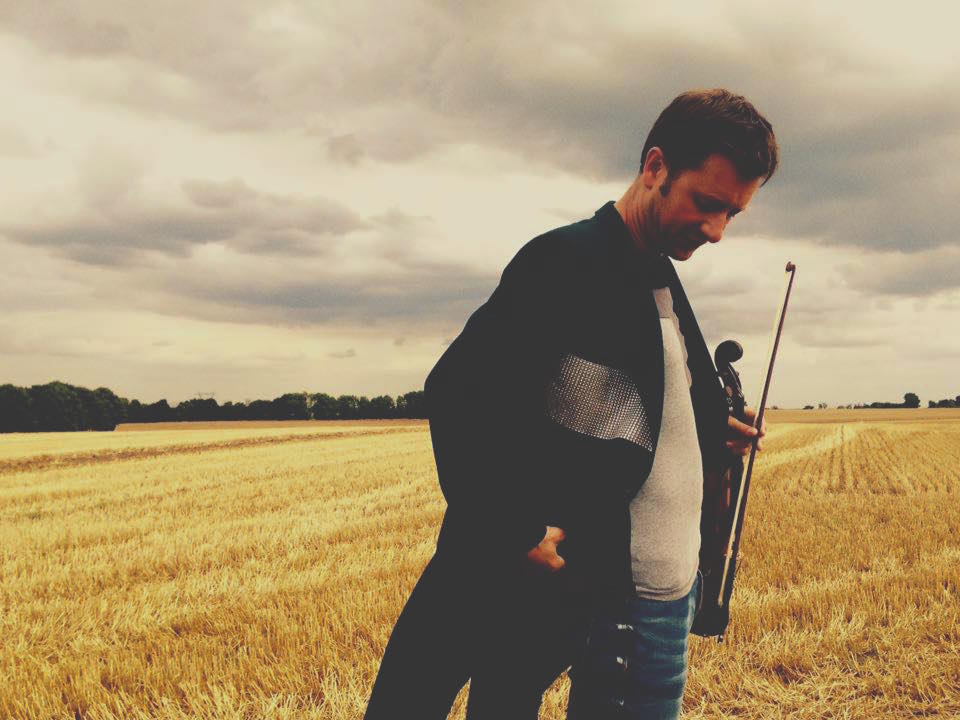 Richard is a uniquely talented musician available to perform jazz, soul and popular material as a soloist on piano, vocals, strings, brass and percussion. As well as offering smooth and soulful piano and vocals, Richard uses a loop pedal on stage to seamlessly add vocal, trumpet or violin harmonies and percussion grooves. In this way, depending on your event, he brings an upbeat and impressive edge to the performances.
The songs Richard plays range from traditional jazz and blues standards, ragtime, Rat Pack and pop standards through to contemporary songwriters. Richard is himself a BBC award-winning songwriter. His original songs combine witty, observational lyrics with a strong jazz-soul influence. He is also a trained classical violinist.
Technical Specification:
For large venues (150+ guests) basic PA system required, minimum 4KW.
Standard Length of Performance:
Richard usually performs between 2-3 hours, but can also perform a shorter showcase performance including live looping and original songwriting where appropriate.
Testimonials:
"I would just like to say how brilliant I thought you were and I know that I can say that on behalf of so many people. Your style of music and choice of songs were perfect and you really did add so much to the evening."
– Sterling Supergroup
"Your performance was truly exceptional. One of the best performances I have ever seen. Feedback from those that attended was great."
– Googies
"You are great. Always my first choice."
– Glow
"A great gig. People really enjoyed the show."
– Discovery Talent
"Really enjoyed your performance, thanks very much."
– Cake Media
"Thanks for your email! The event was extremely successful and much more than expected was raised for Marie Curie! All the entertainers were fabulous, please extend our thanks to them all! Especially Richard and Jon the artist who was amazing!…"
– Atom Events Ltd (via Contraband)
Previous Clients Include:
MTV
BBC Children in Need
Rusutsu Resort, Hokkaido, Japan
Nintendo
History Channel
Canterbury Festival
Glow
Leeds Castle
Lympne Castle
Sterling Supergroup
St Augustines Priory
Pizza Express
Brasserie No. 6
Goodnestone Park
Bush Hall
Pride of Medway Awards 2012
Ginglik
Whitstable Oyster Festival
Canterbury City Council
Canterbury Christ Church University
Folkestone Artists Collective
Quarterhouse
Harbour Garden Cafe
Deal Festival
Googies
Lounge on the Farm Festival
Repertoire:
Below is a sample from Richard's set list, showing the range of artists and styles covered:
Showcase set – mixture of originals and covers, with bespoke visuals (optional):
Just Like Heaven – The Cure
Cloudbusting – Kate Bush
Butterflies (orig.)
Scare Me (orig.)
Valerie –The Zutons/Amy Winehouse
Cloud Lemonade (orig.)
Something in My Eye (orig.)
Kreisler – Praeludium and Allegro virtuouso classical violin piece
Case of You – Joni Mitchell
Heart in My Pocket (orig.)
Keypad Milkfoam (orig.)
Madame Papillon (orig.)
Sober (orig.)
Keep Calm (orig.)
Mulberry and Rye (orig.)
Pictures of You (orig.)
Heaven Sees (orig.)
Carrie go Carrie (orig.)
Popular/jazz/funk covers with looping:
Ain't Misbehaving – Fats Waller
Ain't No Sunshine – Bill Withers
All Blues – Miles Davis
Autumn Leaves – Trad.
Canteloupe Island – Herbie Hancock
Cloudbusting – Kate Bush
Case of You – Joni Mitchell
Cecilia – Simon and Garfunkel
Come Together – The Beatles
You Got a Friend – Carole King/James Taylor
Don't Get Around Much Any More – Harry Connick Jnr.
Englishman in New York – Sting
Get Lucky – Daft Punk
Glory Box – Portishead
Happy – Pharrell Williams
Ho Hey – Luminaires
Havent Met You Yet – Michael Buble
I Need a Dollar – Aloe Blacc
I Wish – Stevie Wonder
Just Like Heaven – The Cure
Just the Way You Are – Bruno Mars
Justin Timberlake – Senorita
Layla – Eric Clapton
Little Bird – Annie Lennox
Lovecats – The Cure
Maple Leaf Rag – Scott Joplin
Nobody Knows You – Bessie Smith
One Day Like This – Elbow
Part Time Lover – Stevie Wonder
Rocket Man – Elton John
Summertime – George Gershwin
Sweet Georgia Brown – Django Reinhardt
The Man Who Can't Be Moved – The Script
Windmills of My Mind – Legrand
Wonderful Tonight – Eric Clapton
Walking on the Moon – Sting
Valerie – The Zutons/Amy Winehouse
Viva La Vida – Coldplay
Your Song – Elton John
Mack The Knife
My Way
Stormy Weather
I'm Beginning to See the Light
What a Wonderful World – Louis Armstrong
All of Me
Misty
Classical Violin
Kreislers Praeludium and Allegro (in the style of Pugnani)
The Lark Ascending (violin)
Meditation (Massanet)
Canon In D (Pachelbel) –
Classical Piano
Jesu, Joy of Mans Desiring (Bach)
Prelude in C Major (Bach)
Largo from Xerxes (Handel)
Sarabande in F Major (Handel)
Prelude to Te Deum (Charpentier)
Panis angelicus Franck
Wedding March (Mendelssohn)
Theme from the film The Piano (Michael nyman)
Ave Maria (Bach)
Greensleeves (Traditional)
Amazing Grace (Traditional)
Air on the G String (Bach)
Overture to "Music for the Royal fireworks (Handel)
Richard is a vocalist and musician in Kent, perfect for bat mitzvah entertainment, bar mitzvah entertainment, hen party entertainment, stag do entertainment, stag party entertainment, wedding entertainment, wedding reception entertainment, asian wedding entertainment, festival entertainment, international event entertainment, conference entertainment, themed event entertainment, after dinner shows, party entertainment, birthday party entertainment, private parties, christening entertainment, christmas party entertainment, after dinner shows.
Photos of Richard Navrro – Singer | UK