Muzika – Musical Show Band | UK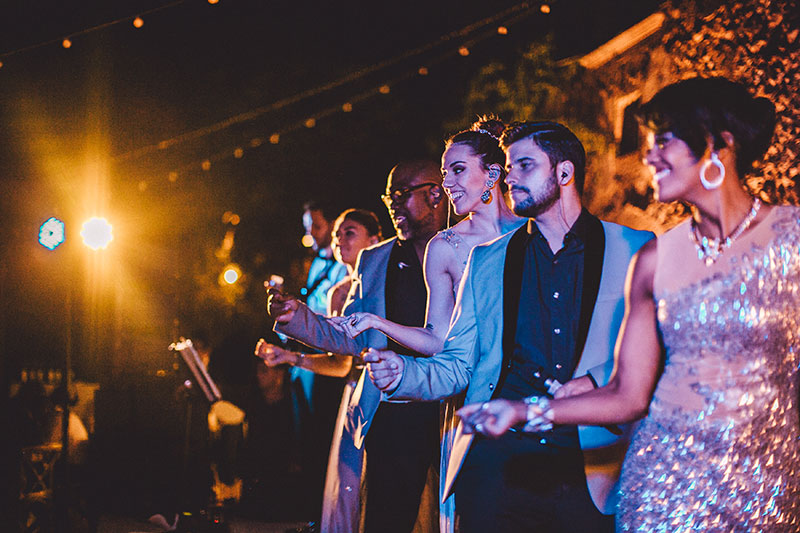 Muzika is an ensemble of gifted, talented and dynamically integrated musicians. These brilliant arrangements are fronted by some of Europes most exciting and entertaining vocalists, performing on stunning stage sets. Muzika is geared towards engaging the audience through the energy, unique features and endless charm. Combining fashion, flamboyant showmanship and an unrivalled versatility in music styles, much more than just a band, Muzika is a concept.
Live DJ
Muzika are internationally acclaimed vocalists, combined with flamboyant musicians and dancers set on designer stages. Add to the mix, young, en vogue DJs mixing the latest club tracks. Similar to the Show Band, the product can be built-up in size in order to bespoke the line-up according to the requirements of the particular event and music style requests.
Production
There are many ways to augment space that define themes and make statements. Our creative designers together with our highly skilled technical team transform stark stage sets into vibrant, spectacular scenes. Combining directional, automated lighting systems with architectural, ambient room lighting; our lighting designers transform the look and feel of event spaces through the artistic use of light. Further enhancement utilising state of the art audio visual technology such as high powered projection systems and LED screen technology, coupled with bespoke content management completes the transformation.
Standard Length of Performance:
Muzika perform for up to 6 – 7 hours for a whole event. They play throughout dinner, and all dance sets. The maximum length of performance for a single dance set is 2 hours.
Testimonials:
"For us, it was a truly memorable evening and the band played a huge role in that, you reacted so well to the vibe and the audience reacted in return."
– Private Client
"Everything from the chuppa music to the violinist and the entire band was incredible. My only regret is that we have only one daughter as Id like to do it all over again."
– Private Client
"We couldn't be more pleased by how the whole wedding went, and by the feedback we are getting. There wasn't a moment when the musicians weren't playing – and what musicians – absolutely amazing – well done"
– Private Client
"The music was fantastic, every person Ive spoken to since the wedding has said how amazing the music was. They couldnt believe the band is from London! The Arabic and Mizrahi was incredible!"
– Private Client
Photos of Muzika