Mark Borkowski – Keynote Speaker – PR | UK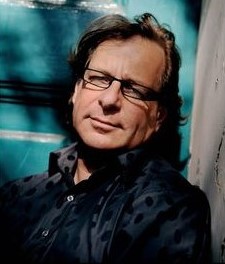 Mark Borowski is available to book as Keynote speaker for your special event – we work in direct association with Mark's representative as a booking agent for Mark Borowski.
Mark Borowski is a British PR agent and author, and focuses particularly on the history of public relations and the art of the publicity stunt. He is a famous  PR guru, writer and industry commentator. Described as "one of the few PR people whose reputation reaches the outside world" (PR Week) and as "the Obi-wan Kenobi of publicity" (Richard Bacon). Borkowski has represented Artists such as Prince, Led Zeplin along with Selfridges & American Express and consulted brands such as Mercedes Benz, Sony, Vodafone or Ikea.
He contributes to BBC Today (Radio 4), The Independent & The Guardian, among many others and is also a commentator for Fox News, NBC, CNN for the USA and Canada's CNBC.
Borkowski offers mind blowing speeches on the communications industry and has been a speaker at events for Microsoft, Unilever & TEDx Warsaw, to cite just a few.
The topics Mark Borowski discusses range from "The Fame Formula" to "Googlephobia" & Adventure Capitalism, a talk commissioned by the 2012 edition of the London Olympic Cultural Festival. He has great experience in his field and is an inspiration to many others.
A full bio is available on request.
Hiring a key note speaker to endorse your brand, service or event is very simple. Contraband is the UK's top booking agent, with friendly, experienced account managers who guarantee you the best deal possible. Contact us today if you would like to book Mark Borowski to be the highlight of your event! We as your booking agent are more than happy to help you create the most memorable moments with Mark Borowski.
Testimonial:
"Outstanding presentation at #imaginelon by @MarkBorkowski. I might actually respect the PR industry again :)"
-Twitter following Mark's Now Economy Talk
Contact us today if you would like Mark Borkowski to be the highlight of your event! The most memorable moments are waiting and they could be yours today!
Photos of Mark Borkowski
Book Mark Borkowski
Want to book a performer, or just find out more? Give us a call on +44 (0)208 8291140 or use our online contact form via the button below.