Marawas Majorettes – Hula Hooping Troupe | London | UK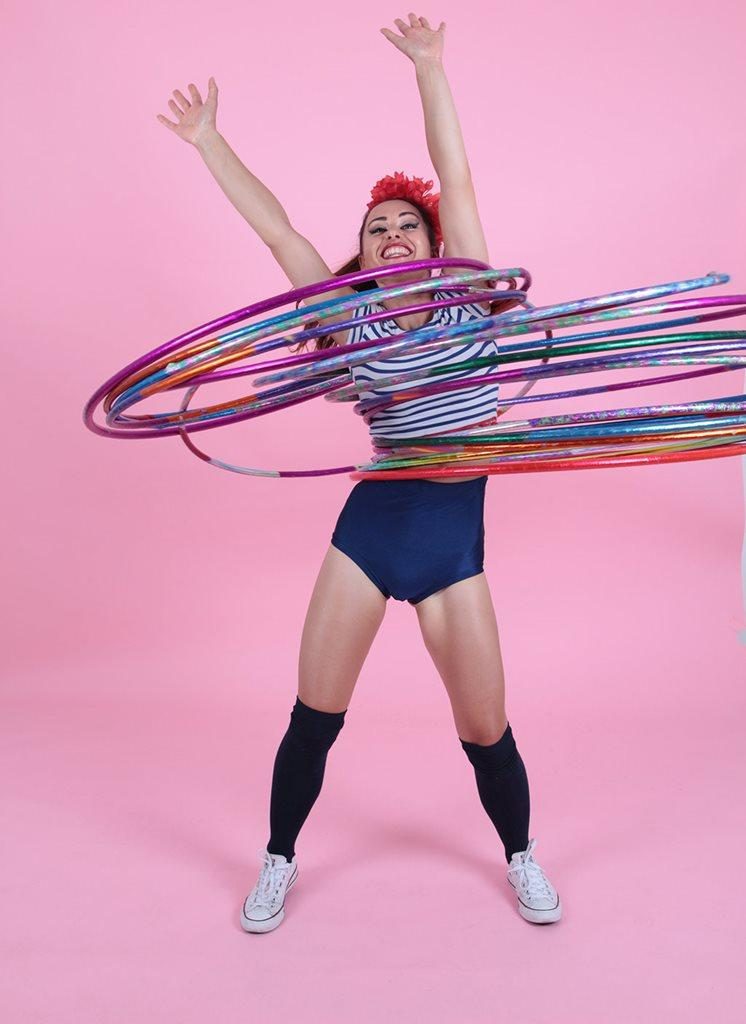 Marawas Majorettes
Marawas Majorettes are a world record troupe of hula hooper's who make everyone fall in love with hooping. They've become a leading fitness team and international performance troupe, teaching the world to hoop as they go. Marawa's Majorettes are available for shows and workshops
They have performed for lots of leading brands including Kenzo, Monki, Benefit and Soho House and have been booked internationally in countries such as France, Italy and Delhi to show off their skills.
The girls have taken on London classics such as Selfridges and Kensington Palace. They have set a world record for the most hoops spun by a group of ten – 299 hoops!
Workshops:
Hoola Schoola workshops have been a huge hit with groups and workplaces looking to boost energy and get back that fighting spirit. Marawa and her Majorettes can come to your workplace or event at lunchtime or for team bonding exercises and get everyone up and involved. This workshop is a great form of corporate entertainment which is a lot of fun for all the employees and is also memorable. If you want to book a fun corporate workshop, this would be a great choice.
Standard Length of Workshop:
Classes can run from 30 min to 3 hours.
Hula Hoop Shows:
Hoop performances are always a hit. They don't require much set up, can be interactive, and can range from super quick burst of colour to a larger scale display involving multiple performers. The act can be performed once or multiple times depending on the type of event and space.
Testimonial:
"I just wanted to write and say how fabulous the girls were. They were perfect for the event and worked so hard whilst continuing to smile and interact with our customers and audience. WE LOVED THEM."
– Benefit Cosmetics.
Previous Clients Include:
Nike
Disney
Sweaty Betty
Top Shop
Gloanna
Glastonbury
Bestival
Wilderness
London Olympics
Kenzo
Monki
Benefit
Soho House
Photos of Marawas Majorettes