Lord of the Bins – Walkabout Characters | UK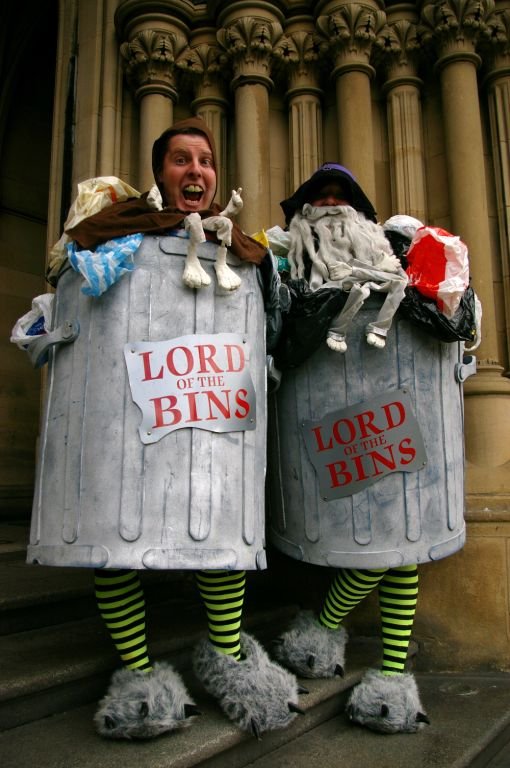 Gandalf Garbage and Frodo Bin-Baggins – two very special puppets perched on their very own bins! They have a mission – to save Middle Earth with their unique recycling message! This act can be tailor-made to fulfil each individual client's eco-friendly remit. This act is perfect for environmental events and to family festivals.
Standard Length of Performance:
The Lords of The Bins perform 3 x 40 minute walkabout sets.
Photos of Lord of the Bins