Ice & Fire – Circus Show | UK & International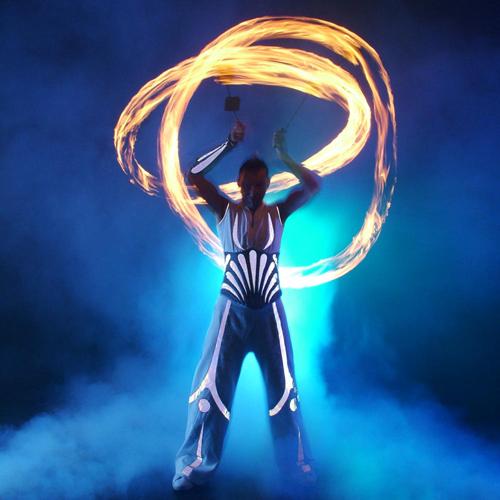 Ice & Fire Circus Show
A dramatically styled contemporary cirque show that combines breathtaking acts from world-class circus artists with special effects and a dazzling finale.  This production is ideal for winter balls and gala events.
With intricate costumes and exotic makeup, this 20-30 minute performance will captivate your audience, creating an enchanting, elemental world that sets the scene for the party to follow.
Video projections, special effects (including snow, ice and fire effects) and reception artists can also be included.  In addition to an artistic company of between 8 and 16 artists, the team also includes a director, choreographer, stylist, rigger and stage manager. Staging, lighting and sound can be supplied.
This show was recently performed to celebrate the opening of the Four Seasons Hotel, Baku, Azerbaijan, and for Mercedes Benz UK's Winter Ball.
Testimonials:
"This company's boundless professionalism, style and choreography created a bridge between corporate and the arts, which few if any organisations are able to build. Oozing with colour and creativity, they are a must."
– DesignScene
Photos of Ice & Fire Circus Show