Historical Characters – Walkabout Characters | UK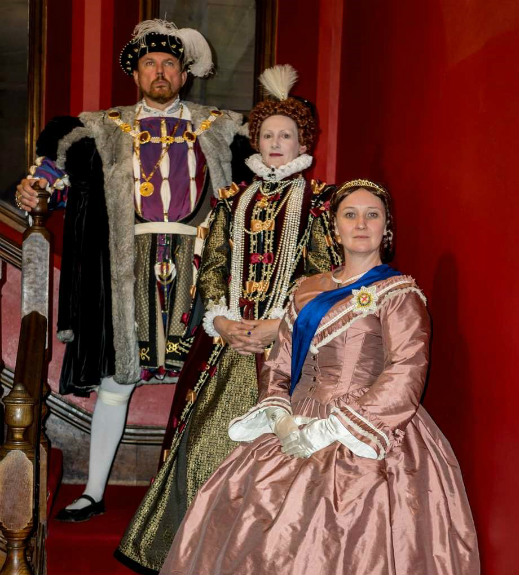 These corporate entertainers have a huge repertoire of historical characters suitable for a wide range of client types, including children's parties, historical events, murder mystery events, corporate events and promotions. They can do commentaries on historical topics, lectures and after dinner speaking. As part of your corporate entertainment they can provide characters such as Henry VIII, knights, Romans and female historical characters.
Characters Available:
Bronze Age (1300 BC)
Iron Age Warrior (1st Century BC/AD)
Roman Soldier (legionary), Centurion or Auxiliary, (1st Century BC/AD)
Viking Warrior
St. George
Anglo Saxon Warrior (Nobleman)
Norman Knight
Knight Templar
King Richard the Lion heart, King John
Mediaeval Knight (1300, 1400, 1500)
Medieval Monk or Friar (all orders)
Medieval Merchant (15th Century)
Medieval Artist
King Henry V
King Edward IV
King Henry VIII
Sir Walter Raleigh or Francis Drake, or similar gentleman at Court of Queen Elizabeth I
Guy Fawkes
Oliver Cromwell
Matthew Hopkins (witch finder general)
William WIlberforce (slave trade abolitionist)
Gentleman/Aristocrat (18th Century)
Thomas Hardy (Captain of HMS Victory)
Lucky Jack Aubrey, Master & Commander
Henry Fox-Talbot (Victorian)
Lord Augustus Holkham (Victorian)
Queen Boudicca
Anne Boleyn
Katherine of Aragon
Katherine Howard
Elizabeth I
Queen Victoria (young and older)
Butler
Victorian Schoolmaster
World War 2 Military
RAF Wing Commander
Royal Navy Lieutenant
Army Colonel
ARP Warden
Home Guard Soldier
1950s Rock N Roll promoter,
1960s Film director
Dr Who
Audrey Hepburn
Marilyn Monroe
James Dean
Surgeons (through history)
Pirates
Victorian Ghost Hunter
Vampire
They have many more so please ask if you have another character in mind.
Standard Length of Performance:
The standard length of performance is up to 6 hours of walkabout with breaks. There may be specific sets times for some characters, such as a 30 minute Royal Audience with King Henry VIII or 30 minutes wearing real armour (as Richard the Lionheart, or 15th Century medieval knight).
Testimonials:
"We have had the pleasure of employing the services of Historical Characters to entertain our customers on several of our themed events evenings here at the Bell Hotel. We have enjoyed working with them and all events have been a great success thanks to their organisation. The team of entertainers have always impressed. We heartily recommend them to anyone wishing to stage a themed event."
- Bell Hotel
"Thank you and your whole team for coming along to the Living History day on 19th May 2007 and helping to make it such a success. I thought it all went very well and everyone I spoke to said how much they enjoyed the day. Your team certainly added hugely to the day, thank you for all the effort you must have put in to organising things at your end."
- Peterborough Living History Day
"We are writing to formally thank you for all your help at our recent National Archaeology Day at Castle Rushen. We are extremely grateful for all the time and effort you put in to preparing for the day. We both very much enjoyed your portrayal of Sir Thomas Stanley and we have excellent feedback from our visitors and members of staff alike."
- Castle Rushen
"Thanks again for your Thursday sessions at the Castle, we really enjoyed having you at Fram and hopefully we can do some more next year."
- Framlingham Castle
Previous Clients Include:
National Trust & English Heritage
Holkham Hall
Mannington Hall
Medway City Council
Wakefield City Council
Boston City Council
Hereford City Council
Peterborough City Council
Norfolk Museums Service
Castle Rising
Pensthorpe Nature Reserve
Isle of Man Government
Photos of Historical Characters