The Flintstones Pinball – Pinball Machine |Berkshire| South East| UK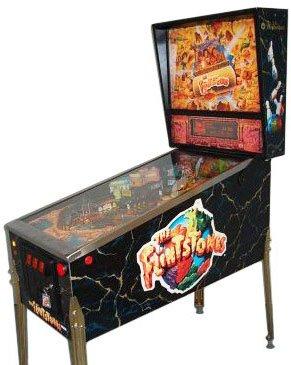 The Flintstones Pinball
Meet The Flintstones – the rock-solid prehistoric pinball from Williams. Based on the universal blockbuster movie, The Flintstones is modern stone-age family fun for all ages! The Flintstones pinball has it all: the original theme song, custom dialog by John Goodman, Rick Moranis and Harvey Korman. Get The Flintstones and "yabba dabba do" it today!
Technical Specification:
Width: 83cm
Depth: 150cm
Height: 190cm
Power: 500w
Min. Door Width: 83cm
Quantity: 1
Photos of The Flintstones Pinball
Book The Flintstones Pinball
Want to book a performer, or just find out more? Give us a call on +44 (0)208 8291140 or use our online contact form via the button below.