Evolution Halloween Characters – Walkabout Characters | UK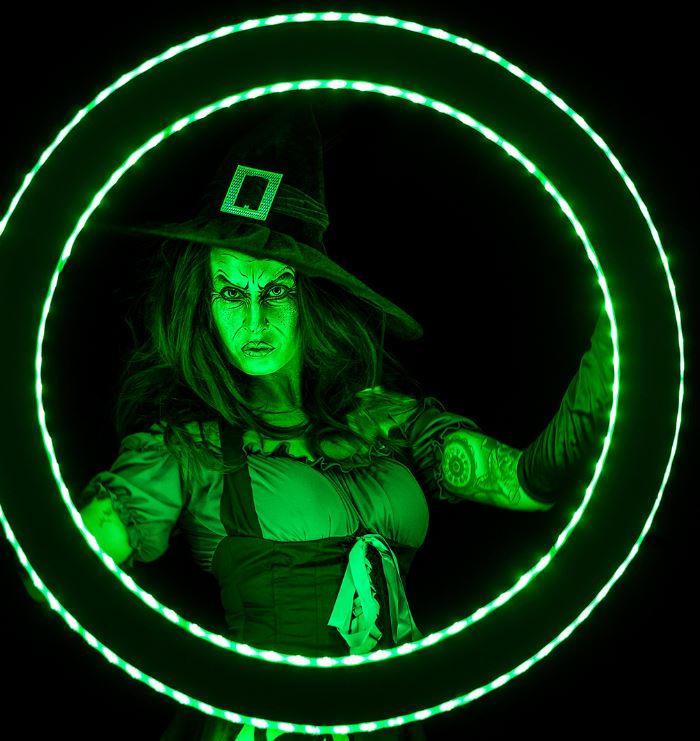 Evolution have developed a range of interactive ground-based Halloween walkabout characters that can be booked together or as stand-alone. These corporate entertainers are perfect for Halloween themed events and work great as Halloween corporate entertainment.
They have a selection of characters including voo doo dolls, scary clowns, witches, nurses and more!
Acts Include:
Halloween Roaming Tables
Witch & LED Frame
Fire Grinders
Zombies
Witch Stilt Walkers
Freak Girl and Boy
White & Black Swan
Clowns
Dead Nurses
Skeleton on Stilts
Devil Stilt Walkers
And many more……
Standard Length of Performance:
2 x 45 or 3 x 30 minute sets.
Testimonials:
 "It was a pleasure to work with Gemma and her team who were extremely professional. The performances on the night were spectacular and perfectly tailored to our party theme."
– L'Oreal
"They have worked with us closely since 2011 supplying performers for our annual UK festivals. They always go above and beyond to cater for all our needs. They even create bespoke costumes to fit our themes and bring our ideas to life. The standard of all their acts is extremely high and we hope to continue working together for a long time into the future."
– The Zoo Project Festival UK and Ibiza
 "They have been our core suppliers of performance and entertainment both in Ibiza and in the UK since May 2011. We have a great working relationship and they are very professional and always supply us with outstanding dancers and hostesses. They have custom made our brand new costumes for season 2013 and we are very happy overall with all the work and input Evolution has with our company. They have exceeded our expectations on every level."
– Pukka UP
 "They have a great selection of artists and performers for all kinds of events. I enjoy working with Gemma as she takes the time to deliver any demanding request and will always make sure you are happy with her service."
– Little Black Party
 "Here at White Label we have always received a consistent and professional service from these performers. All performers supplied have been very hard working and reliable and with the utmost care taken in their amazing costumes and overall appearance. We happily use Gemma and her team for our community events wherever possible."
– White Label
 "We have been using Gemma for all our entertainment needs at our venues for over a year. We have to say the team are very easy to work with and always accommodating new ideas. I have always found the entertainers to be of a very high standard and the costumes have never failed to blow us away. Being a commercial partner of the local university we have found that Gemma has always been our first point of call for entertainers whether it be student based themes or crowd stopping entertainment for our Saturday nights."
– Elements Group
"They are amongst the most professional in the business, providing spectacular and immaculate performers that have always helped our events to stand out."
– Abulsh Events
"Gemma and her team have been extremely helpful and have meet with our demands week in week out! She has always supplied the best performers along with some amazing and unique ideas week in week out! We love working with Gemma every week and look forward to working with her in the future."
– Cameo
 "Having worked with Evolution entertainment over the past few years now, I can happily say that Gemma and her team are our 'go to people' when it comes to creative shows and engaging acts. Here's to many more long nights together."
– Nineteen84
"…thank you for all your help this year. The event was a huge success and many people said it was the best Clare May Ball in years, with many reviews giving non-musical entertainment 9/10. I'm very very pleased! Evolution was a great crowd pleaser and everyone who saw them thought they were fascinating. I only caught a couple of the acts and I was very impressed with what I saw. I was worried about the stage and space available, but the team did a great job with what we provided…I really appreciate all your help – you've been amazing. I hope that the acts had a good time. I'd like to thank them for making the night so magical."
– Clare May Ball (via Contraband)
 Previous Clients Include:
Elements Group
White Label
Little Black Party
Pukka UP
The Zoo Project Festival UK and Ibiza
L'OREAL
Citroen
MTV EMAs
Swedish House Mafia
European Vibe
Secret Brunch
European X Games
Sky
Photos of Evolution Halloween Characters