The Dixie Chicks | Famous Band | USA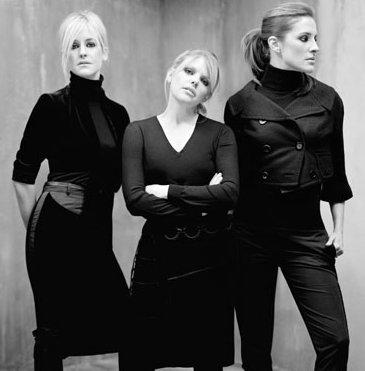 The Dixie Chicks
The Dixie Chicks are available to book for a variety of corporate events. We work in direct association with their representative.
The Dixie Chicks broke through big beginning in 1998 with hit songs "There's Your Trouble" and "Wide Open Spaces." As of 2012, the Dixie Chicks had won 13 Grammy Awards, including five in 2007 for Taking the Long Way—which received the Grammy Award for Album of the Year—and "Not Ready to Make Nice", a single from that album.
By February 2013, with 30.5 million certified albums sold, and sales of 27 million albums in the U.S. alone, they had become the top selling all-female band, and biggest selling country group in the U.S. during the Nielsen SoundScan era.
As a booking agent for The Dixie Chicks we can arrange for him to perform at your corporate event. Hire The Dixie Chicks for your corporate event or private party! We are a talent agency that specialises in booking corporate entertainment. Country superstars The Dixie Chicks is composed of founding members (and sisters) Martie Erwin Maguire and Emily Erwin Robison, and lead singer Natalie Maines.




Photos of The Dixie Chicks
Book The Dixie Chicks
Want to book a performer, or just find out more? Give us a call on +44 (0)208 8291140 or use our online contact form via the button below.