Daisy McAndrew | Conference Facilitator | UK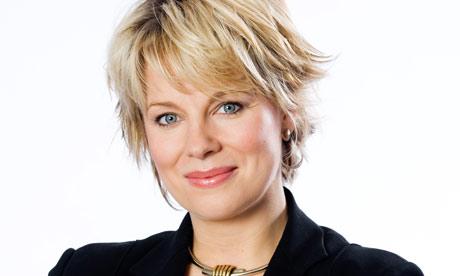 Daisy McAndrew
Daisy McAndrew is a journalist, researcher to the House of Commons and radio and television presenter. Daisy McAndrew is particularly known for the controversial reporting in regards to Charles Kennedy and was nicknamed the "Blonde Assassin". Daisy McAndrew is available to book for a variety of corporate events.
Hiring a host to endorse your brand, service or event is very simple.  Contraband is the UK's top booking agent, with friendly, experienced account managers who guarantee you the best deal possible. We work in direct association with their representative.
Daisy McAndrew is an experienced, confident and engaging conference facilitator and presenter. Daisy presented BBC's Daily Politics and was the political correspondent for BBC Breakfast News, before moving to ITV in 2005 as Chief Political Correspondent. Daisy was then promoted to Economics Editor of ITV News, where she has been since 2008, and is ITV News' most senior female reporter. Daisy has also presented ITV's Lunchtime and Weekend News, and ITV's Moral of the Story.
Daisy had her own drive time show on LBC Radio. Daisy has also presented Channel 4's Powerhouse, the BBC's Heaven and Earth Show and BBC Weekend News. At 19, she worked as a researcher in the House of Commons, transferring to The House Magazine which she went on to edit between 1995 and 1997 before becoming a freelance political journalist in the House of Commons Press Gallery. In November 1999, Sampson became a press secretary to the Liberal Democrat Leader, Charles Kennedy.
After the 2001 general election, Daisy decided to develop a career in broadcasting, making regular contributions across television and radio, and before long she was presenting Channel 4's lunchtime political programme, Powerhouse. In the meantime, a weekly interview column continued for The House Magazine, reporting on politicians from all parties. Daisy McAndrew has hosted numerous corporate and charity events and is a highly experienced key notes speaker.
Speaking Topics
Daisy McAndrew covers topics including finance and the economics, politics and current affairs.
Contact us  today if you would like Daisy McAndrew to be the highlight of your event! The most memorable moments are waiting and they could be yours today! 
Photos of Daisy McAndrew
Book Daisy McAndrew
Want to book a performer, or just find out more? Give us a call on +44 (0)208 8291140 or use our online contact form via the button below.