Billy – Female Stage Magician | UK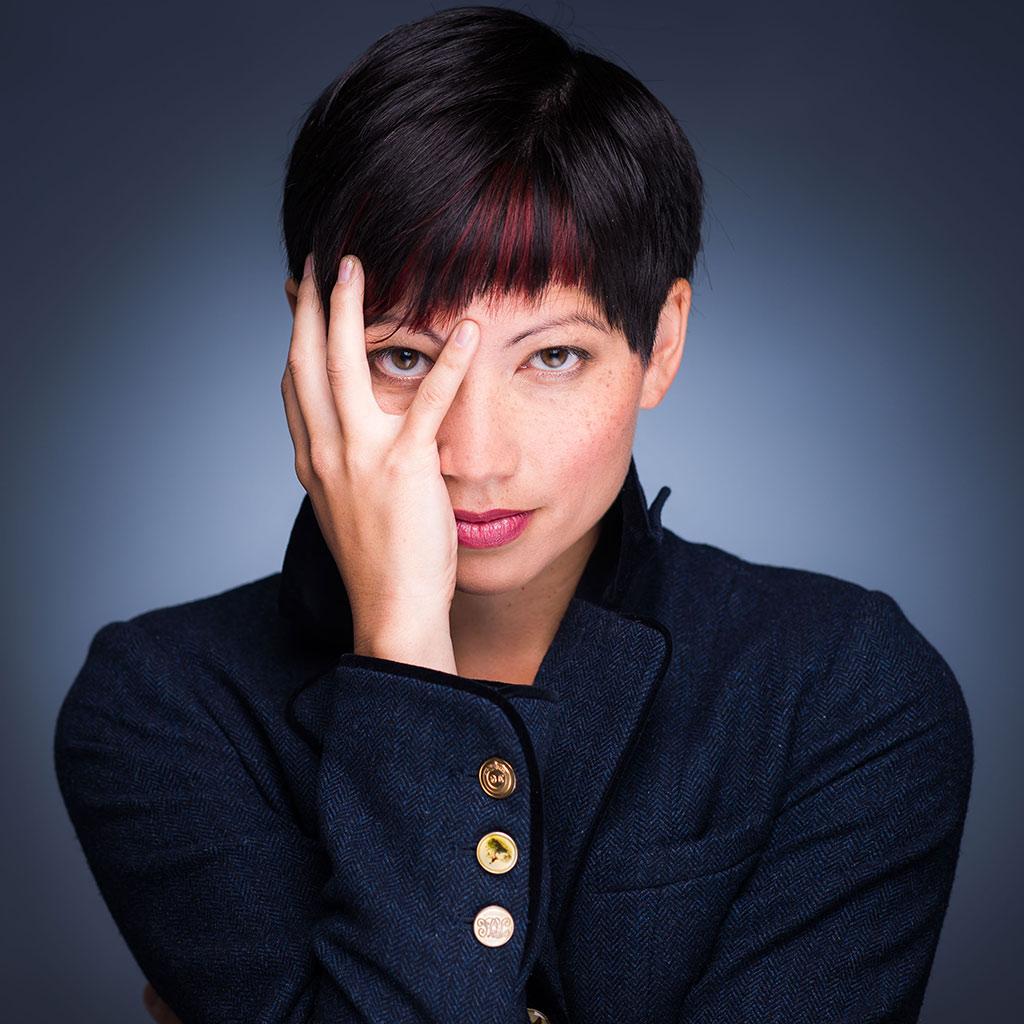 Billy brings to magic what most magicians don't or can't – with a female twist! If you are looking for expert sleight of hand or someone that can perform amazing tricks on stage in front of hundreds then Billy will not fail to impress! Whether your event is a corporate event, wedding, trade show, school or outdoor festival, Billy will leave your audience in absolute astonishment.
With this type of show the magic happens in the palm of the spectators hands….literally. Walk around or sometimes known as close-up magic works best for smaller groups of people in an intimate setting. Billy's skill with sleight of hand magic happens right before your very own eyes. The idea for a walk around show is to work for smaller groups of people at different times creating an atmosphere allowing your guests to interact with each other and have a similar experience to talk about afterwards. Billy also performs a mesmerising stage show.
Standard Length of Performance:
Billy performs a stage show lasting 20 – 30 minutes. She also performs walkabout sets.
Testimonials:
"She was brilliant! Everything ran smoothly thankfully I didn't have any problems in the Cabaret Tent. Thanks for sorting everything out, once again it was a smooth process as usual. Look forward to booking acts from you in the future!"
– London Borough of Newham
"Billy, I just wanted to drop you a note to express my thanks for such a great show on Saturday. As you know we had a wide range of people attend the party and I wanted to complement you on working the varying age groups so well. Your show went down exceptionally well with each of the differing adult, family and children groups, so much so that my 8 year old nephew Ben now has decided his career as a professional footballer is history and instead he's now determined to be a magician!! Great job, thanks very much."
– Private Client
"It's true to say that I really liked the idea of a "chick performing tricks" at my party. Very impressive!!  Billy arrived promptly on the night and I knew immediately she was going to be a big hit.  She was utterly charming, very witty and incredibly talented.  She amazed and delighted different groups of friends with her sleight of hand; it was great to see so many people laughing and enjoying her work. Expressions of total surprise, astonishment, disbelief and pure joy and laughter … how DOES she do it? I would love to see Billy again and would recommend her 100%.  This is one chick that won't let you down – Absolutely fantastic."
– Private Client
Photos of Billy