Street Theatre Show: Zanzibar – France & Europe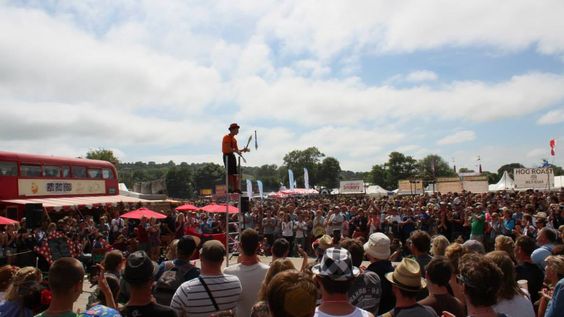 Zanzibar le crazy French man can be seen throwing his three diabolos like rockets in the air or juggling three knives on a ten foot ladder! This international entertainer has been performing for many years. This orange and black frog entertains in French or in English with his outrageous accent. Danger, skills and comedy guaranteed! Perfect if you want some comedy at your international event!
Street performing since 1995 in France, Zanzibar started as a professional performer between Paris and London in 2000. Since then the orange and black french man has been travelling between Europe and Australia, performing at festivals, corporate events and regularly has main street pitches.
Acts Available Include:
Bubbles
3 Diabolos
7 Balls
5 Clubs
4 Torches Comedy Routine
4 Clubs juggling on 5 foot unicycle or up to 10 foot walking ladder
Amazing sunglasses manipulation
Space for the ladder act requires a flat surface and at least 15ft ceiling height.
Diabolo Show:
Zanzibar can perform a complete diabolo show (40-50 minutes) including 1,2,3 diabolos "high" and finishing with 1,2,3 diabolos "low" on top of a big ladder.
Bubble Act:
An interactive performance with clowning, magic and style.
Playing with the bubbles and the audience, Zanzibar performs tricks with soap and water. As the bubbles get bigger everybody gets involved and the shows often ended with an air fight! Also available as a walk about or pass by act. The show stops when Zanzibar runs out of soap!
Standard Length of Performance: The show lasts from 5 to 30 minutes.
Testimonials:
"We thought Julian was great, he was funny and engaging and had large audiences for all his shows. He was also really easy to work with, friendly and laid back."
-Private Client
"The children had loads of fun. I was very happy about Zanzibars performance (although I was too busy doing the catering to see his whole show) and his interaction with the kids. It was just the right kind of input, not too hyper, friendly and funny, he seemed very at ease with children. It is difficult to keep 18 children between age 3 and 6 mesmerized and quiet for more than 15 minutes, especially in hot weather, so he did a very good job!"
– Private Client
"Apart from the bubble show, the children were able to have fun with him and play with bubbles in little gangs, duck in and out of the game and come back, which is what parties should be like. They all warmed up to Zanzibar and my quite shy daughter liked him a lot. I also had positive comments from other parents."
– Private Client
Previous Clients Include:
Shakespeares Globe Theatre
Thames River Festival
Aurilliac Festval
Woodford Folk Festival
Photos of Zanzibar