Yossi Ghinsberg | Motivational Speaker -Adventure & Travel | UK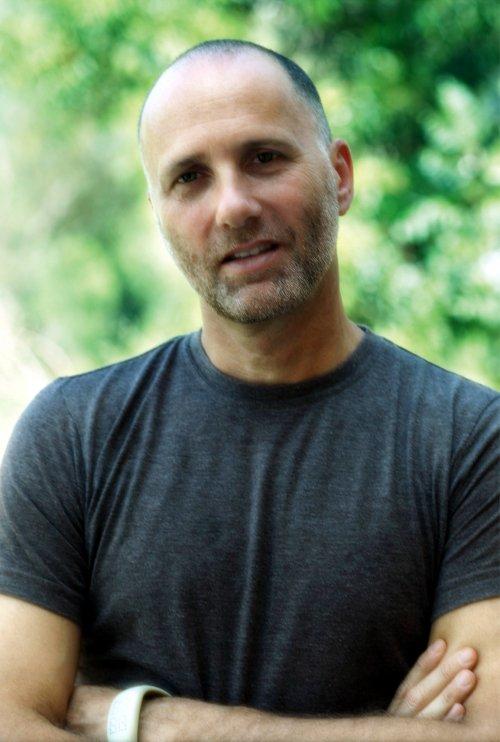 Yossi Ghinsberg
Yossi Ghinsberg is an Israeli adventurer, author and speaker based in Australia who was lost and managed to survive being alone in an unchartered part of the Bolivian Amazon for 3 weeks back in 1981. Yissu Ghinsberg captivates audiences with his personal experiences and relates and weaves them into practical applications for the audience. Motivation and inspiration are a given when booking Yossi. Yossi Ghinsberg is available to book for a variety of corporate events.
Hiring a speaker to endorse your brand, service or event is very simple.  Contraband is the UK's top booking agent, with friendly, experienced account managers who guarantee you the best deal possible. We work in direct association with their representative.
A truly cosmopolitan figure and an eternal nomad, Yossi continuously travels the world extensively for work and personal explorations. He is available to hire for corporate events.
Yossi was born and raised in Israel and graduated from Tel Aviv University with Philosophy and Business degrees.  He served three years in the Israeli navy on the Red Sea where he befriended the Bedouins of the Sinai Desert who greatly influenced him with their wholesome philosophy and nomadic lifestyle.
Yossi's keynote presentation is based on his harrowing adventure in South America which led to him writing his international bestseller 'Jungle', now also a documentary by the acclaimed producers of 'Touching the Void'. When Marcus, Kevin and Yossi agree to accompany Karl, a self-professed guide of the jungle, to Indian villages deep in the South American rainforest (the Amazon), the three backpackers think they are embarking on a dream adventure. Setting out from La Paz, Bolivia, the group flies to the most remote area of the rainforest accessible by plane to begin their off-the-map expedition.
Days into the journey the foursome begins to unravel under the duress of travelling through the dense undergrowth. Yossi soon finds himself lost and alone for three weeks- no weapons and with few survival skills- in the heart of the Amazonian rainforest. What follows is his tale of fortitude and physical endurance in one of the most dangerous and unpredictable landscapes on the planet.
A master storyteller, Yossi takes his audiences on an emotional experience of inner strength and self-discovery.
Apart from the sheer excitement and thrill of Yossi's presentation, his delivery encourages audiences to review and re-evaluate their own personal and professional circumstances.  Audiences are empowered to adapt to circumstances with a sense of adventure.  Yossi believes we are co-creators of our reality and hence fear and worry are not likely to improve any situation, however right action can always be taken. Adversity is part of life; being a victim a matter of choice.
Yossi feels there is an inherent hero in each one of us ready to emerge; there exists a well of wisdom far greater than our own knowledge ready to be made available.  Never, ever give up for life is never short of a miracle.
In 1992, Yossi returned to the Amazon to initiate 'The Chalalan Project', demonstrating that the best strategy to conserve pristine rainforest is sustainable development in cooperation with indigenous inhabitants rather than mere conservation.  Yossi promoted recognition of intellectual properties for indigenous people and his contribution to the region won him international acclaim.
In 1995 he was appointed Vice President of The Centre for Investigation & Treatment of Addiction (CITA).  In this capacity, Yossi promoted a new humanitarian approach to the treatment of opiate addiction, establishing 12 treatment and research centres around the world from Mexico to China and finally establishing and managing his own clinics in Australia where he also launched the 'Alma Libre' initiative to educate society about opiate addiction and promote reintegration of rehabilitated patients.
Yossi has great interest in conflict resolution from personal through organizational and global levels. In 2001 during the peak of the Palestinian 'intifada', Yossi was invited to return to Israel to produce a reconciliation festival.  Despite the escalation of violence in the region, the festival managed to attract spiritual leaders of Judaism and Islam as well as unprecedented audiences.
His book 'The Laws of the Jungle' was published in 2006.
Contact us  today if you would like Yossi Ghinsberg to be the highlight of your event! The most memorable moments are waiting and they could be yours today!  
Photos of Yossi Ghinsberg
Book Yossi Ghinsberg
Want to book a performer, or just find out more? Give us a call on +44 (0)208 8291140 or use our online contact form via the button below.