Victorian Stalls & Attractions | UK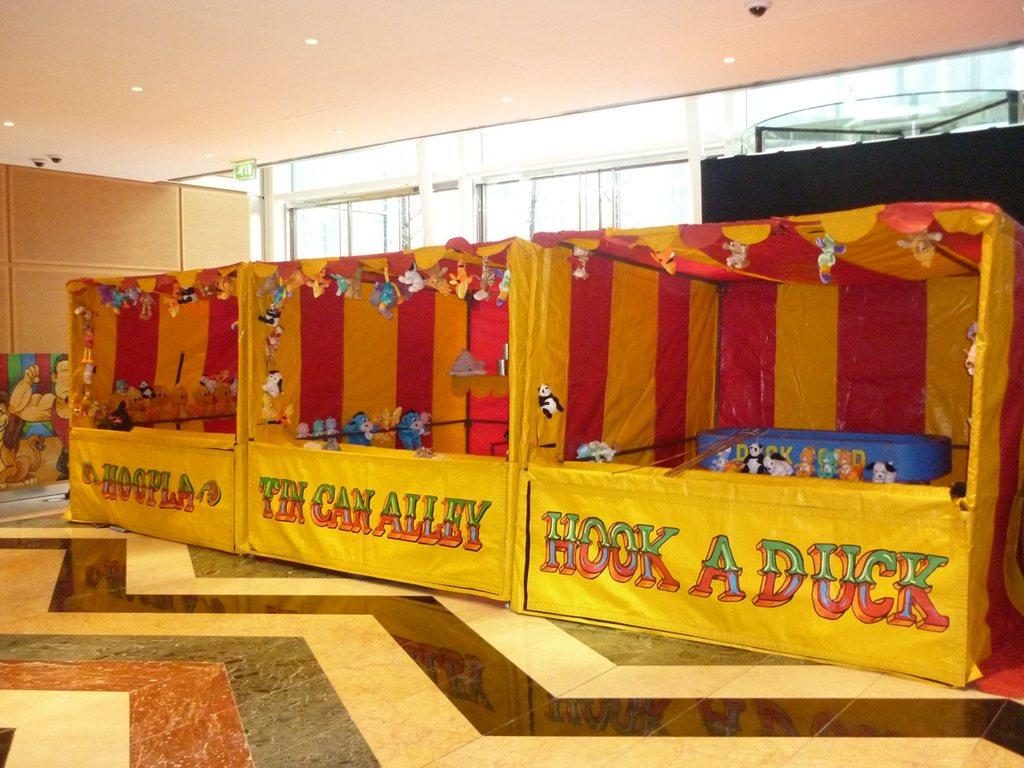 Bring some old time fun and atmosphere to your event with these classic style Victorian stalls. With everything from Darts to Hoopla and even Rifle Shooting there is sure to be something for everyone!
Darts
Darts Stalls are traditional fairground attractions for indoors and outdoors, our darts stall is the same as all the other darts stalls but we can make that magic winning number a little bit lower so your guest will win a soft toy prize.
Hook A Duck
Hook a duck stall is an easy stall for the small child but we can make it very hard for the adults too, by reducing the size of the ring from the fishing rod cane and hanging the ring from a length of string. It is frustrating of course but if you persist you will win a soft toy prize. Great fun for childrens parties, fun days, company fun days, corporate events, evening parties and school fetes.
Hoopla
Hoopla fairground stall is always a favorite. Just throw the hoopla rings at a the target pins on the back wall score over that magic number and win a soft toy prize. The hoopla game is a fun game and great for everyone.
Milk Churn
Milk Churn game is a quite popular and less energetic than other fairground stalls. Brightly coloured milk churns are placed at the back of the stall, throw 3 balls in to win a soft toy prize. Its as easy as that.
Air Rifle
Rifle range is for adults only, as the rifles are very powerful. They only shoot corks but are not suitable for children. Ideal for evening events, corporate events, company fun days and Wild West themed evenings. There is lots of fun involved in this game and prizes can be won, adults only for this game, but the prizes are for the kids. The fairground air rifle is popular at fairground events and attractions, so try this game and have some fun.
Cans
A stack of cans on a shelf, 5 mops, clear the shelf to win a soft toy prize, thats all you have to do but it is not as easy as it looks. Indoors or outdoors enhance that corporate event, fun day, company funday, childrens party, fete and town show.
Dimensions:
Our Stalls are 8ft x 8ft x 7ft High
Testimonials:
"It went very well thank you! Great feedback to give to the stalls – everyone seemed to really enjoy them, the staff were very friendly and helpful..."
- Booking Services International (via Contraband)
"The event was great! The client is very happy. The chestnut stall was great, Tony was great, a real cheeky chappy that fitted the part perfectly. Thanks for your help!"
- Plain Jane Events (via Contraband)
"All went well on Friday apart for the weather; torrential rain all day and luckily around 6pm it stopped just in time for our event!! The stalls and inflatables went down very well with everybody and the crew were very helpful all evening. Thanks again for all your help."
- Holiday Autos (via Contraband)
Photos of Victorian Stalls & Attractions