Ventura Simulator | UK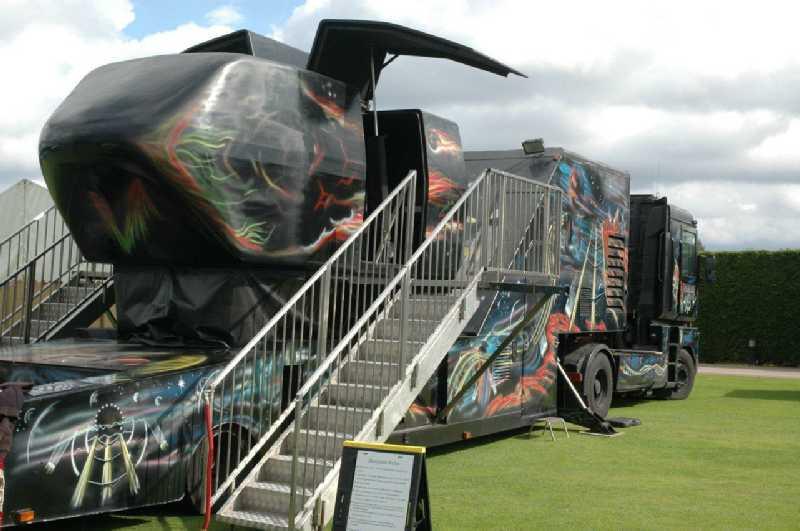 Ventura Simulator
This is one of the last Ventura Simulators made in 2004. All of the experiences are on DVD and it also has a high-resolution screen and a high-definition projector. It has been re-airbrushed and all the seats replaced with sporty seats. Together with a 1000 watt sound system, this package really is top notch!
There are special fast rams which give a fast reaction to the movement and make it fun but it can also be slowed for the faint hearted or if the event has young children who want to ride.
There are a wide variety of experiences to suit all tastes, and a few different ones can be shown throughout the day. Experiences available include Pepsi Max Rollercoaster, Astro Canyon, Car Rally, Red Arrows, Ski, Glacier Run, Thunderdome and much more. If you have a film that you wish to appear as an experience then this can also be arranged and made into a 3 minute ride!
The Ventura Simulator measures 54 ft long x 18 ft wide.
Please note that the quality of the video samples are not reflective of the (far superior) quality that is provided on the actual rides.
Testimonials:
"Everything went perfect. The guys running the simulator were very accommodating and perfect for Sky, I could not praise them enough."
– BSkyB
Photos of Ventura Simulator