Barbershop Trio: The Unexpected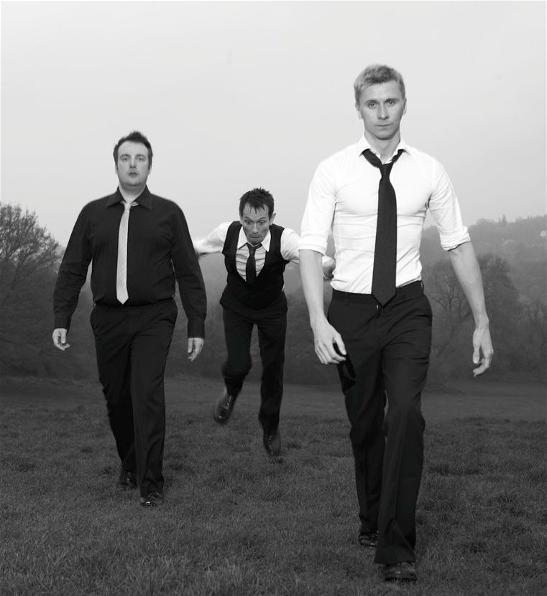 The Unexpected
The Unexpected hits you between the eyes…Scales of the Unexpected is a comedy vocal group on a mission to save the world one harmony at a time! Scales of the Unexpected create shows perfect for corporate events, dinners, garden parties, weddings, awards ceremonies and trade fairs of all shapes and sizes.
They've helped launch the Royal Academy's Summer Exhibition; they were Singing Comperes for the Duke Of Edinburgh's Awards; sang an epic musical medley in the Best Man's speech at a glittering Celebrity Wedding; and have entertained clients including Duncan Bannatyne, David Coulthard, Amanda Holden, the AA, Serco, BBC Radio Kent, Selfridges, HSBC, Unilever and McAfee in such glamorous locations as Monte Carlo, Claridges, Chelsea Physic Gardens, Dali Universe, The Dorchester Hotel, Hotel Bannatyne, The Manchester Hilton, Somerset House, Highclere Castle and Gstaad!
Revisit pop music's greatest ever One Hit wonders and learn the secrets of Literal Choreography! The boys pay harmonic homage to the greatest popular music of all time, from Take That to Coldplay, from Bananarama to Kylie and hundreds more. No one is safe from their melodic makeovers and powerhouse pastiche. Scales of the Unexpected bring you their patented blend of madcap medleys and deranged dancing.
It's vocal harmony with a twist! They can provide a cheerful musical welcome or a spectacular after-dinner comedy cabaret show. If there's a song that would be perfect for your event, and that you've always wanted to hear in glorious harmony, they can arrange and perform it to order. If you want to have somebody praised to the skies in song, or mercilessly and musically mocked, their award-winning writing team will rewrite the lyrics to any songs you like, or come up with a new one Especially For You! And as the Festive Season is rarely more than 12 months away, you should hear what they can do to your favourite Christmas songs!
They have been part of star-studded line-ups at Soho's hottest cabaret hotspots! They've been  regulars at The Green Room at Kudos and at Too2Much. The boys have appeared at the Cafe de Paris, popped up many times at London's famous Vauxhall Tavern, for Duckie and VauxhallVille. They've made 'em laugh at the Comedy Cafe in trendy old Shoreditch. They serenaded the punters at the riotous Office Party thrown by living legend Chris Green (Tina C and Ida Barr).
They've crooned their way through many an evening at The Black Cap in Camden and The Two Brewers in Clapham, and they Charleston on down to Beautiful and Damned at the Boogaloo (Kate Moss goes there sometimes). They also put in an appearance or two at the Wam Bam Club and the Pigalle Club! Their full length cabaret show has packed out the world famous Kings Head Theatre, the Leicester Square Theatre and the Canal Cafe.
Ian – Little Ian
Ian is an actor and illustrator. Before he was imprisoned by the nefarious agents of BALC he did some proper acting like The Importance of Being Earnest, Taming of the Shrew and Look Back In Anger. Fortunately since his escape he has found that The Unexpected is a lot more fun! His first book, The Vesuvius Club Graphic Edition, adapted from the novel by Mark Gatiss, is in the shops. He does lots of other illustration too.
Ian – Big Ian
Ian is an actor, musician, composer and musical director. He writes the music and vocal arrangements for The Unexpected's sensational shows. He's written original music for films, plays and recordings and can knock up a brilliant song in no time at all! He trained at the London School of Musical Theatre and spent ages doing proper acting and singing before being unjustly imprisoned at the Bananarama Academy.
Bryan
Bryan spent four years studying to be a doctor before realising he didn't like to look at people's down belows and he'd rather make 'em laugh instead. He trained to be a proper actor at Bristol Old Vic Theatre School and has done lots of proper work like Amadeus and Sweeny Todd in London's West End. He trained to be a member of The Unexpected during his long imprisonment at the Bananarama Academy. He is a dab hand on the cello.
Standard Length of Performance:
The standard after dinner set is 25 – 30 minutes.
Testimonials:
Photos of The Unexpected