Ultra Quiz – Interactive Quiz | UK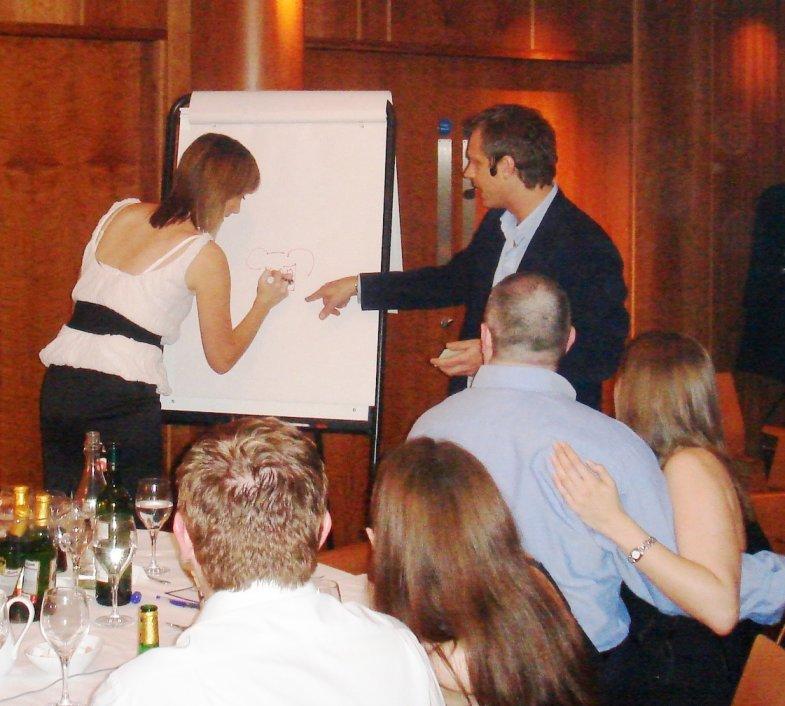 Ultra Quiz
Developed over twelve years as a corporate quiz provider, this interactive show is hosted by a personality compère and incorporates an 8-way electronic buzzer system with indicator lights and a giant scoreboard to keep teams up to date on their progress. Choose from a selection of contrasting rounds including music, movies and activities. Ultra Quiz is the coolest, liveliest quiz event you'll find. The quiz is fun entertainment and perfect for ice breaking, group bonding and motivation.
Ultra Quiz is suitable for up to a maximum of 8 teams, normally as seated for your conference or dinner, with 8 or 10 in each team. The chosen Rounds can run straight through or between dinner courses. The compère introduces the activity with a brief explanation of how the quiz will run. Team captains are established and 'joker cards' are made available to each team for double points on their chosen round.
The quiz gets underway with an opening 'quick fire' round on the buzzers. Your event will normally include several buzzer rounds, some activities (such as Quick Draw – which is basically Pictionary on a flip chart) plus two or three rounds where the answers are written onto a sheet and marked by the Ultra Quiz staff.
Standard Length of Performance:
The quiz lasts for approximately 1 hour.
Photos of Ultra Quiz