TV Heads – Walkabout Characters | UK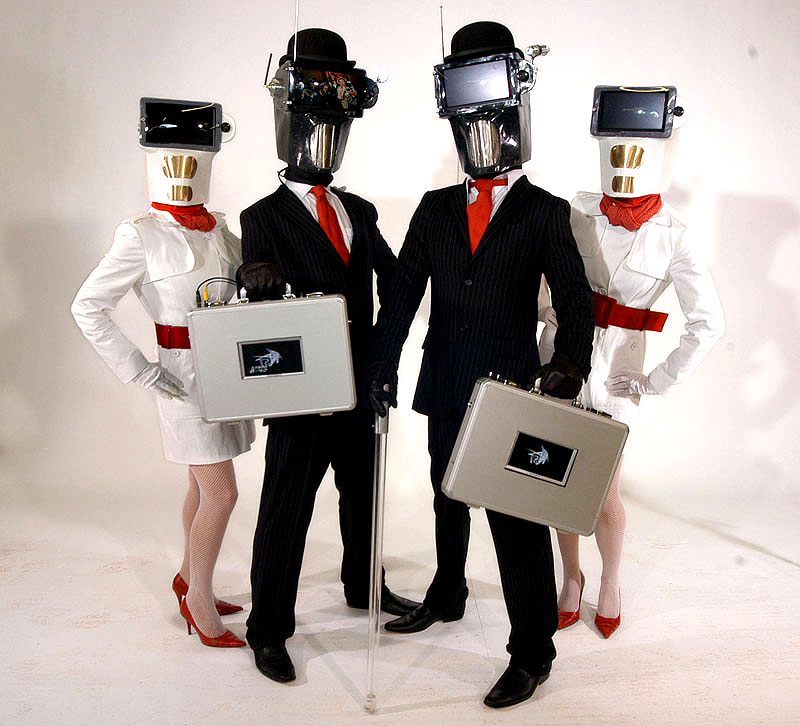 TV Heads
Bizarre walkabout characters, part man/part telly. Using a very hi-tech live camera feed, what you see on the TV Head screen is you! Then when the performer presses a button on his briefcase the screen switches over to play any dvd of your choice, could be your logo, promotional dvd, favourite film or even something x rated. The choice is yours!
These avant garde, slightly camp gentlemen and trolly dolly style ladies make an excellent alternative walkabout for those seeking instant TV stardom. Costumes can be themed accordingly for example zombies playing horror films.
Standard Length of Performance: 3 x 30 minutes over a period of 4 hours.
Testimonials:
"The guys were great. Really enthusiastic and took instructions on board…..the TV heads freaked the majority of people out which was great! Thanks again to you and your team."
– Powerhouse Productions (via Contraband)
Photos of TV Heads