Tropical Birds – Walkabout Birds | UK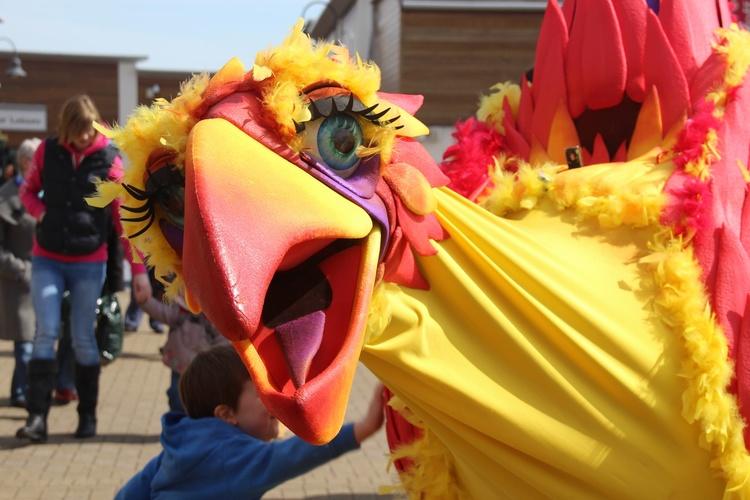 Two vibrant birds in all the colours of the rainbow explore their surroundings with inquisitive beaks and joyful squawks. Marvel at the exotic beauty of these larger than life avian amigos. These corporate entertainers are great if you want interactive childrens entertainment for family fun days, childrens parties and corporate events. Make your friendship felt by stepping forward for a bright and brilliant photo and please remember, they wont bite but they may decide on being friends forever! They are a good choice for corporate entertainment and will have your guests mesmerised.
Standard Length of Performance:
The act perform 3 x 20 minute walkabout sets.
Testimonials:
"They were fantastic! They were a pleasure to work with and really helpful. We will certainly be interested in booking them again next year."
– Carmathenshire County Council
"…two of the nicest people I've ever worked with."
– Witsend Management
Previous Clients Include:
The Red Dragon Shopping Centre
Cumban Shopping Centre
Nottingham City Council
Liverpool City Council
Cornbury Festival
Greenbelt Festival
Reading Town Council
Ludlow Assembley Rooms
The Quays Shopping Centre
Photos of Tropical Birds