Trisha Goddard – TV Star & Personality | UK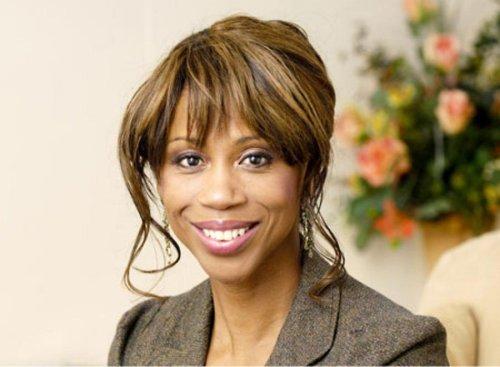 Trisha Goddard is probably best remembered for her popular talk show Trisha. Trisha Goddard is available to book for a variety of events – we work in direct association with her representative as a booking agent for Trisha Goddard.
In late 2004 Trisha Goddard left ITV and the successful The Trisha Show and set up her own production company Town House TV. She went on to present Britains Psychic Challenge and a prime time series called Families at War, both for Channel Five. Trisha also has a great sense of humour and has enjoyed various TV appearances including hosting The Friday Night Project, guesting on 8 out of 10 cats, Celebrity Ding Dong and Have I Got News For You among others. She has also presented the RTS Programme Awards and chaired the RTS workshop on Diversity in Television.
A previously unknown face to British viewers, Trisha arrived at Anglia Television in September 1998 to become ITVs new "Queen of Chat". She was immediately plunged into a hectic round of studio recordings five days a week for The Trisha Show. The British public took her to their hearts and her show became a ratings winner from the outset. Trisha was ideally qualified for her new role. She had lived and worked in Australia for 13 years as a TV reporter, presenter and government advisor on mental health. She is also trained in conflict resolution, a distinct asset when dealing with guests on her show who were at loggerheads.
Trisha Goddard has huge sensitivity and a genuine caring nature, meaning she was a perfect host for Home for Christmas, an ITV special in which she reunited long lost friends and families, and Celebrity Heartbreak, an hour-long primetime programme also for ITV in which celebrities including George Best, Coleen Nolan and Patsy Palmer revealed how they coped with very public breakups.
Contact us today to book Trisha Goddard for your special event.
Photos of Trisha Goddard