Tom Deacon – Famous Comedian | UK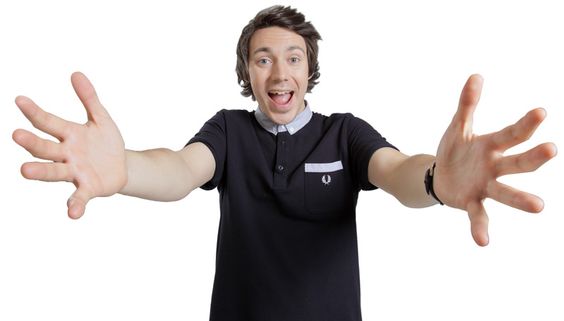 Tom Deacon
Make your event amusing, book Tom Deacon to perform at your event – we are a booking agent for Tom Deacon, and can arrange for Tom Deacon to perform at your event.
Since winning the Chortle Student Comedy Award in 2007, Tom Deacon has hosted his own BBC Radio 1 show, done some telly (The Rob Brydon Show, Fake Reaction, Dave's One Night Stand), and followed The Champions League around the world as The Eurofan – notching up over one million views on YouTube.
According to The Guardian, Tom Deacon is also "a mighty fine comic". In 2013 he performed at the prestigious Melbourne International Comedy Festival for 3 weeks and this year, he will take his fourth solo show 'Get Your Deac-On! to the Edinburgh Fringe Festival.
Tom Deacon is a slick, upbeat, confident and loveable performer. Contact us today if you would like to book Tom Deacon to be the highlight of your event! We as your booking agent are more than happy to help you create the funniest event with Deacon.
Testimonials:
"Great original material with ever-so-astute timing. A brilliantly savvy comic"
– Three Weeks
"With look, confidence, charm and great material, expect other comics to lynch him"
– The Sunday Times
Photos of Tom Deacon