Tiger Lilly – Singer | UK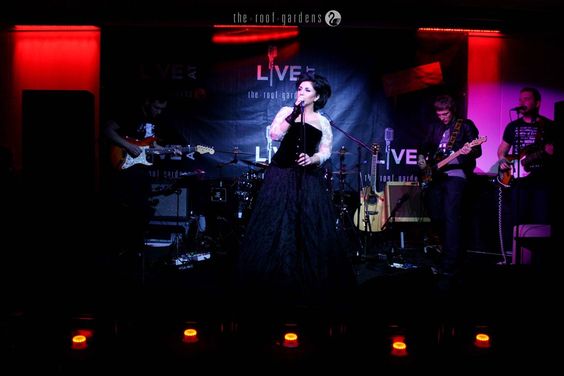 Tiger Lilly is a talented pop & rock artist with a unique sound and an enormous stage presence. Following on from a successful acoustic UK tour in 2010 promoting the release of her debut album Reflections' on i-Tunes, Tiger Lilly impressed audiences across the country with her highly acclaimed live performances and was named winner of Best Out of Area Act at The Exposure Music Awards East.
Tiger Lilly has performed at legendary venues such as Hard Rock Café London, Kensington Roof Gardens and the world renowned 100 Club on Oxford Street and has appeared several times in national press publications including OK Magazine and local press.
Tiger Lilly is also available to perform with a 5-piece band.
Standard Length of Performance:
45 min – 1 hour (can be adapted to suit the client's requirements)
Technical Requirements:
PA, mic, mic stand, DI box for guitar, floor monitor & power points. The artist can also provide all of the above on request.
Testimonials:
"Tiger Lilly's performance at Cirque de la Nuit in Bar Rumba, London was very entertaining and her vocals were brilliant. The audience engaged well, as did the dancers which I supplied to work alongside her. After the performance I found Tiger Lilly a lovely person to speak to as well as being very professional, she had a very friendly smile which I found welcoming. I would definitely like to work with Tiger Lilly again in the future."
– Cheeky Cherries
"Tiger Lilly is a creative, hardworking artist with a fresh new sound weve been longing for, for a long time! She grabbed the attention of my listeners right from the start. Mark my words, Tiger Lilly will be going places!"
– Cool FM
"Not just a singer, but a feisty, charismatic talented performer that you are unable to take your eyes off, I'd book her time and time again!"
– Virgin Roof Gardens
Previous Clients Inlude:
Virgin Kensington Roof Garden
Hard Rock Cafe London
100 Club
Pinewood Film Studios
Mayfair Club
Embassy London
Eastbourne United
I-want.co
Molton House
Help for Heroes
BAFTA
Photos of Tiger Lilly