The Wheelie Bins – Walkabout Comedy Act | UK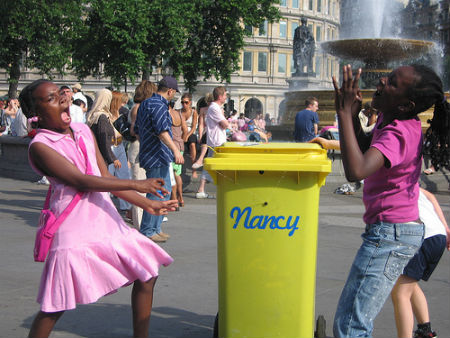 The wheelie bins are radio-controlled androids capable of moving, squirting water and talking via a two way communication system! Hilarious entertainment from an unusual source. Perfect for outdoor entertainment, especially in a street or festival setting.
Testimonials:
I didn't stop laughing"
- Head of Carnival Arts Council of England.
"the best thing at Chelmsford V festival was watching James Brown being chased by a blue wheelie bin"
- XFM
"better than freeview, the first time both my boyfriend and I have enjoyed what we went to see. Excellent."
- Private Client
Photos of The Wheelie Bins